InsurTech LIVE: Meet FinTLV Founder Gil Arazi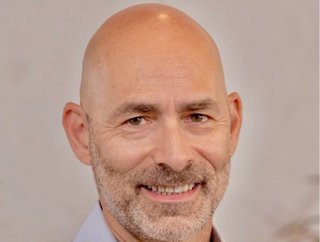 Meet Gil Arazi, Founder and General Partner of FinTLV Ventures
InsurTech LIVE is coming this 18-19 October with amazing guest speakers, including FinTLV Ventures Founder and General Partner Gil Arazi
Ahead of InsurTech LIVE this October, we run you through the experiences and expertise of our accomplished guest speakers.
Among them is Gil Arazi, Founder and General Partner of FinTLV Ventures.
We look at Arazi's career to date, and how his path took him down the road of venture capital.
Gil Arazi, FinTLV Venture Capital Founder and General Partner
After beginning his career at Dov kahana, Arazi soon found himself at Midgal Group, becoming Head of Group Collection, Incentives and Commissions in 1995. He also took on the role of Head of Legal Action.
Working in the role for over six years, Arazi then became a Vice President at Midgal, taking the position of Group COO of Life, Pension, LTS and Provident funds, as well as Head of Finance and Control Division of Business array.
He was then drafted in to support Generali in 2007, where he worked on the Ulysses Programme as part of the strategy and innovation team.
With this latest success in the bag, Arazi became Executive Vice President of Midgal Group in 2009, a role he held for over a year before leaving to join The Israeli Pheonix as Senior VP in 2010.
In his new role, Arazi helped the company establish and then manage its biggest direct distribution channel. He was also Group Chief Operating Officer, holding the responsibility for projects across the company's multiple divisions, as well as the Head of Organisations and Methods.
Arazi took the next step in 2012, becoming CIO and CEO of Clal Insurance, an insurance IT company. He then founded FinTLV Ventures in 2016, a company that has funded leading global insurtechs including Hippo, Next Insurance, Unqork, Corvus and Wefox among others.
His time as FinTLV Founder has seen him take a position as Advisory Board Member at Click-Ins Ltd., as well as Kissterra and FinSec Innovation Lab.
He has sat on the board of BlackSwan Technologies and Assured Allies and is a Board Observer for Hippo Insurance and Next Insurance.
Arazi will join a host of other speakers at InsurTech LIVE, including Alchemy Crew Founder Sabine VanderLinden, Generali pair Group Head of Business Development Stefano Bison and Managing Director Peter Stockhammer, as well as Group Head of Innovation at Zurich Joel A Agard, AXA Global Healthcare's Chief Transformation Officer Frederick Bisbjerg, and Infosys Consulting's Managing Partner, Europe, Financial Services and Insurance, Jayakumar Venkataraman, among others.
VanderLinden's career and achievements to date can be found here, Bison's can be found here, Agard's here, Stockhammer's here, Bisbjerg's here, and to learn about Venkataraman, click here.
Stay tuned to learn more about our InsurTech LIVE guest speakers over the coming weeks.
Looking to take part?
If you want to take part in InsurTech LIVE, click HERE to get access to your FREE pass, and join our global audience for this two-day exclusive virtual event delving into the present and future of all things insurtech.
And for the chance to showcase your values products and services to partners and customers alike, click the link HERE to become a sponsor at InsurTech LIVE 2023.
You can contact a member of our team today to discuss sponsorship opportunities.