InsurTech LIVE Speaker: Meet Zurich's Joel A Agard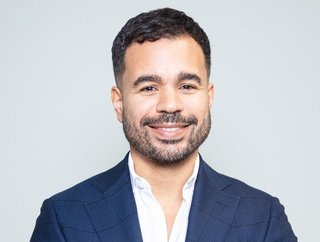 Meet Joel A Agard, Group Head of Innovation at Zurich Insurance Group and InsurTech LIVE guest speaker
InsurTech LIVE is coming your way this 18-19 October with some amazing guest speakers, including Joel A Agard, Group Head of Innovation at Zurich
Ahead of InsurTech LIVE this October, we run you through the experiences and expertise of our accomplished guest speakers.
Among them is Joel A Agard, Group Head of Innovation at Zurich Insurance Group.
We look at Agard's career to date, and how he came to be Group Head of Innovation at one of the world's leading insurers.
Joel A Agard, Zurich Head of Innovation
Beginning his career in his native Switzerland, Agard was a customer relations manager at telecom company Sunrise.
Then, after stints at the IT company Netstream and media organisation Excom Media, Agard joined Swisscom as its new Product Development Manager.
It was here Agard took the lead on new products, from ideation right through to implementation, taking a position as team leader and pitching go-to-market strategies to internal stakeholders.
After a year in this role, Agard soon found himself as Swisscom's Market Initiative Manager, responsible for AI & machine learning products and leading virtual teams in developing new technological capabilities.
He was also charged with leading marketing and advertising campaigns for allocated product innovations, and leading co-creation and design-thinking workshops.
It was this desire to share knowledge that led him to take up a lecturing position at the Swiss Marketing Academy, teaching classes in marketing, distribution, business development, sales and go-to-market strategies.
Still working at Swisscom at the time, Agard left the IT servicing and consulting company to join Zurich Insurance in 2018, taking up the position of Lead Digital Business Analyst.
In the role for 18 months, Agard was soon promoted to Senior Innovation Manager in November of 2019 before shifting positions to Innovation Director where he was responsible for exploring and scouting new innovations.
This included innovations from both start-ups and academia, with the ambition to build the new financial services industry of the 2030s.
Now Head of Innovation at Zurich, Agard is responsible for developing and executing the insurer's global programmes in over 40 markets, establishing regimes to explore innovation opportunities that align with Zurich's strategic priorities.
On a mission to shape the future of insurance, Agard is looking at it from the ground up – heading Zurich's global startup challenge, the Zurich Innovation Championship.
Agard will join a host of other speakers at InsurTech LIVE, including the Managing Director of Generali, Peter Stockhammer, AXA Global Healthcare's Chief Transformation Officer, Frederick Bisbjerg, and Infosys Consulting's Managing Partner, Europe, Financial Services and Insurance, Jayakumar Venkataraman, among others.
Stockhammer's career and achievements can be found here, Bisbjerg's here, and to learn about Venkataraman, click here.
Stay tuned to learn more about our InsurTech LIVE guest speakers over the coming weeks.
Looking to take part?
If you want to take part in InsurTech LIVE, click HERE to get access to your FREE pass, and join our global audience for this two-day exclusive virtual event delving into the present and future of all things insurtech.
And for the chance to showcase your values products and services to partners and customers alike, click the link HERE to become a sponsor at InsurTech LIVE 2023.
You can contact a member of our team today to discuss sponsorship opportunities.