£90bn of millennials' home contents uninsured, says Getsafe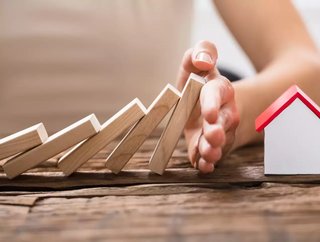 A survey conducted by YouGov on behalf of Getsafe has found almost 50% of millennials don't consider home contents insurance to be a necessity
The survey's results were drawn from the responses of 2,069 British adults between the ages of 18 and 65.
Getsafe, an insurtech that focuses on contents cover in both the UK and Germany, has identified what it considers to be a startling generational divide on attitudes to insurance.
Specifically, those aged 25 to 34 (millennials) generally seem disconnected from the idea, despite having possessions that are collectively worth over £35k. The difference is made even clearer when one considers that almost 90% of those in the 55+ demographic have taken out some form of home insurance. 
In total, Getsafe estimates that £90bn worth of possessions could be uninsured. When factoring in all other demographics, this figure rises to £266bn. 
Addressing the insurance divide
Insurance gaps exist all over the world and the root cause is often a lack of awareness or education about the subject. The survey indicates that the majority of respondents expressed similar sentiments: they do not properly understand what contents insurance is.
Once again, there is a clear divide between generations on this issue: 11% of 18 to 25-year-olds reported familiarity with the topic in comparison to 61% of over 55s.
"Many people seem to misjudge the value of the items they own – especially younger generations. But with the number of technological gadgets increasing, it can be easy to underestimate the worth of your possessions," said Christian Wiens, CEO and Co-Founder of Getsafe. 
"The survey highlights how much many Brits would stand to lose should their possessions be stolen or damaged by a risk outside of their control."
Believing that the gap between the 'haves' and 'have nots' of the insurance world is unlikely to close unless the industry can "delight customers", he added that the time had come "make people enthusiastic about insurance again."
Read more from Wiens on this topic in our feature article 'Refocusing insurance for the digital generation'.