German insurtech Getsafe granted European Insurance Licence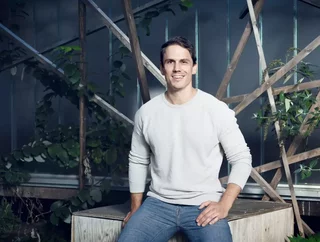 The insurtech is one of the few companies that has been awarded the license since the Wirecard scandal following stricter regulations by BaFin
Getsafe, the German insurtech that offers car and home insurance, has been granted a European Insurance license by the German financial regulator, BaFin. 
The news is a welcomed move for Getsafe, which can now accelerate its European expansion and executives have described the event as a major development for the insurtech. 
Getsafe, which is headquartered in Heidelberg, was launched in 2017 as an MGA with plans to become Europe's leading digital insurer. It has already started its expansion by launching in the UK and currently serves 250,000 customers
The insurtech offers home and car insurance and has plans to expand into more verticals – like life and health – in the coming years. Via the app, customers can buy, manage, and adapt their policies as well as file a claim on the go.
Growth strategy for Getsafe
The news follows on from the company's announcement that it was extending its series B funding round. The latest drive takes Getsafe's funding total to $115mn raised to date. With the new capital and a quarter of a million customers, the company ranks among the largest insurtechs in Europe. It is backed by several notable Venture Capital Funds like Earlybird and CommerzVentures as well as Swiss Re.
Speaking about the latest development, Christian Wiens, CEO and founder of Getsafe said, "The license is a significant milestone – especially when considering that the German regulator has set out stricter rules for new registrations following the Wirecard scandal".
With a license of its own, Getsafe can now both accelerate its European expansion and build products and innovations quicker than before. The company has closed a reinsurance agreement with Swiss Re, which co-led its $93m Series B round.
 "We can now passport our license within the European Union and take full advantage of our technological platform", Wiens says. New European markets like France are under consideration for expansion next year," said Wiens.
He went on to explain that the insurtech has a number of plans that will significantly differentiate it within the marketplace. "We don't only want to do insurance differently, but we want to make it unconditionally better. Customers already benefit from a transparent and digital process. Going forward, Getsafe plans to develop new approaches in product development and claims handling."
He continued, "We will reduce the time it takes to regulate claims and offer even more services via the app. At the end of the day, Getsafe customers are also benefiting from better prices."
Following the fundraise and the license, Weins added that Getsafe is eyeing a public debut in the future. "We have a quarter of a million young customers who will grow with us for an IPO. We're growing our customer base faster than our competitors and can soon offer more complex products. The insurance license gives us the necessary freedom to take unconventional paths and to realise innovations quicker than before. In the long term, we want to offer our customers holistic insurance coverage from a single source. Now we're really getting started."
Image caption: Christian Wiens, CEO, Getsafe