Refocusing insurance for the digital generation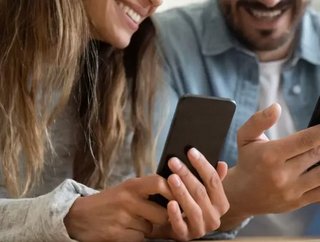 Commentators from MAPFRE and Getsafe help us determine which important trends could shape a digitally revitalised insurance sector in 2021 and beyond...
2020 was a wake-up call to the industry that old paradigms for insurance can no longer sufficiently meet either customer expectations or needs.
Quick to recognise the writing on the wall, their priority to investing in digital transformation. This is understandable: digital leaders like Lemonade, Root and Hippo are proving that an easy, flexible, customisable, and transparent service are the hallmarks of a superior customer experience, and the collective industry is taking note.
Customers' expectations are changing
Some industry experts contend that the COVID-19 pandemic has done nothing more than to accelerate what was already apparent before it; "There was a time in which customers did not expect much from their insurer. But things changed way before 2020," explains Joan Cuscó, Global Head of Transformation at MAPFRE. "Customers expect a flawless, omnichannel, personalised, immediate response from any type of company, from any industry, and that's what insurers have been working on for the last 10 years." The global lockdowns were a baptism of fire for any digital infrastructure insurers had already put in place, and a spur to invest in the areas that were lacking. Under such difficult circumstances, customers have needed to place a proportionately higher amount of trust in their insurer to still deliver high quality service. Cuscó believes, on average, the industry has risen to the challenge. However, he cautions that future success will depend on maintaining the same levels of commitment. "We need to normalise this. Preparing to deliver in the worst possible scenario should not be a contingency plan, it should be part of our business as usual."
EIS Group's survey found that approximately one-third (28%) of surveyed policyholders cited a poor customer experience as the main motivation for leaving their provider. For Christian Wiens, Founder and CEO of Getsafe, the solution is a resounding dedication to digital tech. "Operating 100% digitally isn't just something we should do; it's something we must do." By shifting operations to the cloud, for example, companies decrease their reliance on physical infrastructure and increase their ability to be agile in a constantly changing market. clarifies by stating, "Digital is not a strategy, it is a business strategy in a digital age," and credits "speed, visibility and integration" as its core benefits.
The new customer-insurer relationship
If digital is the 'how', what is the 'why'? As well as simply because of necessity in a time of heavily restricted physical spaces, the answer is a new, tech-savvy generation of customers that have come to expect a certain level of sophistication, ease and fluidity in their online experiences. After all, no industry exists in a vacuum and any digital platform, whether related to ecommerce, media, or even other financial services (banking, digital payments, etc), will shape the overall discourse surrounding insurance's evolution.  
In , 45% of surveyed insurers believed that meeting evolving customer needs would form their top challenge between 2020 and 2023. Wiens is convinced that technology holds the key to properly engaging the millennial demographic, which he believes has grown wary towards traditional insurance methods. "Young customers in particular are sceptical about insurance. These digital natives have no interest in complicated paperwork or long conversations with brokers and agents. Technology enables us to offer them a new, simple, and transparent insurance experience on their smartphones – one that is as easy and fun as online shopping." Getsafe's smartphone-based 'opt-in, opt out, and customise' platform has recently become one of Europe's (US$53m total) and exemplifies the new culture of managing important aspects of life through simple means. "The smartphone revolution is still big in our society: people want to manage their lives on their mobile phones, including insurance," adds Wiens.
A core benefit of digital omnichannel communication is enhanced, more personalised engagement with customers. But what about those who prefer more distanced interactions? Cuscó contends that "technology allows us to better serve any kind of customer, regardless of their interest in our products and services." This is significant as it infers that insurers must resist 'one-size-fits-all' solutions, but, more to the point, proper investment in digital tech will enable a business to accommodate any individual taste. "For those customers that really want to feel the companionship of their insurer, technology is a great enabler. And for those customers that don't want to bother at all – they just want to be covered – technology is great, too: think of , where customers can get their claims paid in no time without lifting a finger."
Digital strategies for the future
Now that insurance has begun its digital transformation journey proper, the need to not only resolve contemporary issues but also pre-empt the problems of tomorrow is clear. Myriad market destabilisation factors (socio-political, economic and environmental) are likely to regain industry focus when the COVID-19 crisis begins to abate. Companies must make hay while the sun shines, particularly with regard to key concerns such as cybersecurity. The increased adoption of digital channels during the pandemic, particularly with regard to employees' remote working, says Cuscó, has significantly boosted organisations' attack surface area. "It becomes more and more difficult to feel safe at home when the bad guys are letting themselves in through your router." Therefore, insurers and their employees must adopt an attitude of extreme vigilance in the new normal.
Another significant factor, Cuscó posits, is the mounting importance of maintaining good mental health, not just as a reaction to the pandemic but as a general attitude shift in society. "We see a growing number of startups addressing mental health with digital solutions, and MAPFRE believes that these initiatives will lower the access barriers to mental care and at the same time help reduce the stigma around it." The industry's reaction isn't just limited to startups: in December 2020, Gen Re that it is developing a new insurance product for mental health based on behavioural economics. Using a 'continuous underwriting' model, the company is developing a unique policy that can amend itself as the policyholder's health changes. Wiens adds that the importance of investing in data and artificial intelligence (AI) cannot be overstated, both for meeting insurance's challenges and engaging with its opportunities. "Insurance is made of data. The more accurately insurers can evaluate this data, the better they can refine risk profiles, adjust prices and make decisions in real time.
Despite the difficulties of 2020, there are still reasons for great optimism concerning insurance's place in the digital era: "What we have seen so far in terms of innovation in the insurance market is just the tip of the iceberg," Wiens states. Equipped with new tools that are capable of addressing problems both old and new, incumbents and startups alike can now harness their ambition to deliver innovative products and services in an era where simplicity, convenience, and choice are redefining a centuries-old industry. "Acting as a broker creates no innovation, and acting as an MGA (managing general agent) is just as limited. To inspire and positively surprise people with a digital customer experience, it's better to have an insurance licence," he concludes.
Based in Heidelberg, Germany, Getsafe is one Europe's leading insurtechs and a pioneer in smartphone-based insurance. "Together with a team of more than 120 talented people, we want to make mobile insurance the standard throughout Europe."
, Global Head of Transformation,
"I joined MAPFRE in 2017 after some years leading innovation initiatives in the insurance industry. My current position is part of MAPFRE Open Innovation, our strategic bet to foster a customer-centric transformation through alliances and emerging technologies."