Getsafe raises US$63mn following Series B extension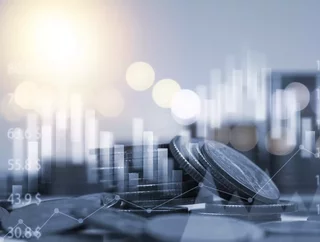 Insurtech startup Getsafe has raised an additional US$63mn following an extension to its Series B funding round
Heidelberg-based insurtech startup Getsafe has announced it has raised an additional US$63mn after extending its Series B funding round to US$93mn. Participators in the round included new investors Abacon Capita, as well as existing investors Earlybird, CommerzVentures, and Swiss Re. The capital aims to allow Getsafe to fund its own insurance license and expand into the European market. 
Christian Nagel, Partner at Earlybird, said: "We are delighted to work with the team surrounding CEO Christian Wiens. Getsafe's vision to excite people with a digital insurance experience, and to sustainably change this industry is a fantastic journey to be part of. At Earlybird, we invest in innovative and scalable technology companies that have the potential to revolutionise entire industries. 
"The disruption of the insurance sector is well underway and holds lots of growth opportunities. Getsafe is uniquely positioned to bridge the gap between traditional insurance distribution and the needs of a new generation of customers across Europe," he added. 
Discussing the insurance industry, Christian Wiens, CEO & Co-Founder of Getsafe, said: "The insurance brands we know today have been founded in a totally different era. But insurance, more than many other products, can be much better when powered by technology and machine learning. This is why we believe that insurance companies built from scratch, on their own digital platform, are set to become the dominant insurance players for the generations to come."
What does Getsafe offer? Company profile 
Offering renting insurance in Germany since 2017, Getsafe is an insurtech startup that has recently expanded its range to include car insurance. In 2020, the company joined the UK insurance market, representing 25% of its overall growth.
Getsafe is now looking towards further expansion into Europe and bringing its varied types of insurance cover to millions of people. It is also, at the same time, expanding its product line through using its technology pipeline.