Getsafe Launches Buildings Insurance in the UK Marketplace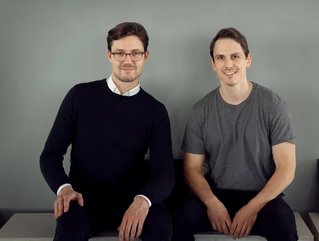 German insurtech Getsafe is Europe's leading neo-insurer and hopes new product will appeal to property-owner Millennials in the UK
Europe's leading neo-insurer, Getsafe, has launched a new buildings insurance product for the UK marketplace is one of Europe's top 10 funded insurtechs. The company, which has a robust reputation in the industry, has also expanded its portfolio to include home insurance.
The move follows on from news that Getsafe, which offers a flexible insurance subscription so that customers can customise the cover according to their requirements, has just hit 50,000 customers in the UK marketplace and serves more than 300,000 customers across Europe.
Insurtech is expanding across Europe
Headquartered in Heidelberg, Germany, with offices in London and Berlin, the insurtech was launched in 2015 by Christian Wiens and Marius Simon (pictured) and was only active in the German market before entering the UK, which it recognised as an opportunity due to the extensive adoption of fintech and the proliferation of challenger banks.
The company's offerings have proven popular with users due to the lack of admin fees, which has attracted young homeowners who can avoid paying for irrelevant packages.
The UK marketplace is an attractive prospect for insurtechs
According to reports, 63 % of the British population owns a home while in Germany, the rental market is more extensive. Christian Wiens, CEO and co-founder at Getsafe explained, "At Getsafe we believe that the world deserves better insurance. So we put together insurance that is transparent, accessible and fair.
"Helping thousands of customers to manage their insurance without any paperwork or hassle, in just a few seconds, all from their phones with just a tap. With this mobile-first approach, we are developing a product that perfectly meets the demand of a young, tech-savvy generation."
Getsafe's main aim has already been realised, with the insurtech becoming a one-stop solution for people who want to manage their insurance cover through their smartphone. More than 25% of Getsafe's total growth is generated through the British market.
Wiens said, "In the past six months, we more than doubled our customer base to now 50,000 in the UK alone. With our new product, we expect to double our growth rate again."
He said the pandemic had helped boost the insurtechs opportunities. "The pandemic has accelerated the adoption of digital insurance solutions. Especially digital-savvy target groups are used to doing everything via smartphone – this includes banking and trading, and it also includes insurance."
Getsafe's growth strategy includes expansion into France, Italy and Austria. Thanks to our platform, we replace complexity and manual paperwork with smart bots and automation, creating a better and faster insurance experience for everyone. We want to build one of Europe's leading digital insurers, and we are just getting started."