Getsafe pushes for a digital-first insurance standard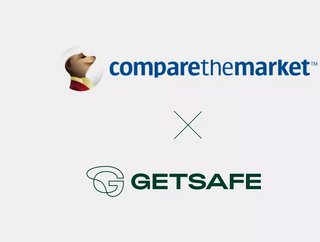 Getsafe's partnership with comparethemarket.com appears to be its latest move in the push for a digital-first and app-based insurance standard in Europe
The company, founded by Christian Wiens (CEO) and Marius Simon (CTO) in 2015, has so far managed to build up a client base of over 175,000. At the time of writing, its active markets include Germany (2017) and the UK (2020).
Notably, Getsafe champions a smartphone-centric model whereby customers can purchase and manage their insurance via an app, as well as file claims.
This 'digital insurance revolution' offers customers 24/7 service that is convenient and flexible - a paradigm that is quickly finding favour with customers and could be key to insurance's survival.
Maintaining insurance's relevance
Comparethemarket.com is currently one of the UK's most popular insurance price comparison websites. As such, Getsafe's decision to collaborate with it underscores the rapidity with which it is seeking to secure a footing in the new market.
"Getsafe is experiencing continuous growth – something the partnership with Compare The Market will drive even further," commented Wiens. "We are determined to make digital, app-based insurance the standard throughout Europe in the coming years, and this partnership puts us on the right track."
Getsafe also recently released the results of a study exploring British consumers' attitudes and found a startling disparity between millennials and older generations. 50% of people aged 25 to 34 reported not taking out home contents insurance, compared to 90% of people 55 years old and beyond. 
Clearly, if insurance is going to maintain its relevance, a new standard that correlates to modern expectations needs to become the norm.
The new insurance standard
COVID-19 has undeniably slowed down insurtech's growth but it has far from halted its investment. Willis Towers Watson reported in January that the sector had netted US$7.1bn total for 2020, a new record.
A significant number of high-profile insurtechs also launched IPOs in the latter half of the year/beginning of 2021, including Lemonade, Root, Metromile, Hippo, and Oscar.
These companies, which all share a digital-first, highly transparent, and flexible approach to insurance are showing the path that incumbents must follow. Digital transformation might be the foundation for the shift but it will soon be 'table stakes'. 
The true differentiator for insurance's new standard is more likely to be the customer experience and how it's nurtured through the mastery of digital platforms.
Image source: Getsafe