Lemonade vs Duck Creek Technologies: beyond the IPOs
By Ian Jeffrey, CEO and Co-Founder, Breathe Life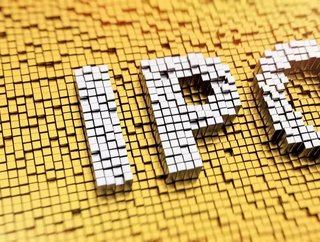 This summer, both Lemonade and Duck Creek Technologies have had stronger-than-anticipated IPOs...
This summer, both and have had stronger-than-anticipated IPOs.
Both companies serve the individual property and casualty (P&C) markets, have brought in hundreds of millions of dollars in new capital and set billion-dollar-plus market caps. That's about where the similarities end. 
With the insurtech industry (and many of its well-capitalised players) in the headlines these days, it's worth digging deeper to understand the fundamental differences between these two recently-minted public firms and, along the way, seeing insurtech for the multi-faceted gem it has become.
First, let's 'double-click' on Lemonade's and Duck Creek's respective markets. Lemonade (NYSE: LMND) sells its rental and home insurance policies direct-to-consumer (D2C), competing head-to-head with traditional insurance companies such as GEICO, Liberty Mutual, and Progressive. 
Duck Creek (NASDAQ: DCT), on the other hand, sells core system software to those same big-name insurers to help them power their businesses, a business-to-business (B2B) approach. 
While each company followed a very different path to IPO, the numbers are telling:
NYSE: LMND
Year founded: 2015
Pre-IPO funding: $480mn
2019 FY Revenue: $67.3mn
IPO Proceeds: $319mn
Market Cap: $3.5bn
NASDAQ: DCT
Year founded: 2000
Pre-IPO funding: $357mn
2019 FY Revenue: $171.3mn
IPO Proceeds: $405mn
Market Cap: $5.2bn
in a short period of time that it successfully put to work for its investors. in April 2019, and its recent IPO undoubtedly provided shareholders with great returns. In the long term, however, its prospects aren't as clear. 
D2C sales typically incur more risk than traditional P&C insurance carrier sales and while the company has done a good job of steadily lowering its risk profile, it remains less balanced than the incumbents. The company also has a long road to profitability, so it's a good thing it has lots of cash to burn.
Duck Creek has taken a longer road with many twists and turns, successfully evolving from a legacy software provider to a SaaS provider (). It and has grown its SaaS annual recurring revenue (ARR) to US$78.8m (as reported in the S-1). 
Prior to its IPO and recent $357mn private equity infusion, . While Duck Creek never technically achieved 'unicorn' status prior to its IPO, it clearly was valued as one. The company is not profitable and plans to use IPO funds to buy back interests from existing shareholders, including Apax and Accenture, but its growing revenue and gross profit are encouraging.
Turning quickly from the public to private markets, by and by . , and the InsurTech space has unicorns galore (e.g. WeFox, Hippo, Oscar, Root, etc.).
Clearly the insurtech market is reaching maturity and, at the highest level, is following two distinct paths: competitor and enabler. These very different business models will be interesting to watch over the long term. 
Digital D2C insurance companies such as Lemonade and Ladder are providing much-needed disruption to the insurance industry, but it's unclear if their risk profiles are sustainable. B2B insurtechs may not look as sexy, but, by selling to already established carriers, they enable the existing industry, with its decades of experience and data, to catch up. 
In many ways, looking at the IPOs of Lemonade and Duck Creek is an 'apples and oranges' comparison, but that's my point: one business model is proven, one is being tested. Together, we have a front-row seat for watching how much value each will create and for whom. 
This article was contributed by Ian Jeffrey, CEO and Co-Founder, Breathe Life