Insurance needs to retool, reposition and reinvent in 2021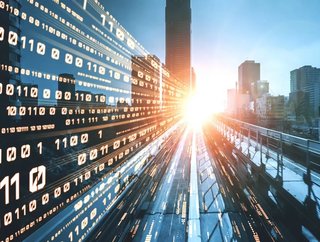 Global insurance leader Zurich has posted strong Q1 results despite a persistently challenging market. The industry's 2021 recovery looks promising
The events of 2020 threw down a gauntlet for which few insurers were fully prepared. Yet through the difficulties, Zurich is demonstrating that growth in insurance's new normal is still possible.
The company's published 2021 Q1 stats revealed the following:
P&C gross written premiums = US$1.1bn (14% growth on 2020)

Farmers Exchanges GWPs = $5.3bn (4% growth)

Swiss Solvency Test (SST) = 201% (19% growth)
Life annual premium equivalent fell 4% from $958bn to $919bn. However, Zurich notes that the COVID-19 pandemic's continued impact is likely to have a protracted impact on mortality throughout the rest of 2021.
George Quinn, Group Chief Financial Officer, commended the company, stating, "The Group has made a strong start to the year and remained on track with its strategy and financial plans in the first quarter."
He added that Zurich's aforementioned success "together with our very strong balance sheet, allow us to look forward to the remainder of the year with great confidence."
Success through digital adoption
Earlier in the year, Zurich also announced its partnership with Sprout.ai on a new artificial intelligence solution for streamlining its claims settlement process.
This move reflects the advice given by EY in its '2021 Global Insurance Outlook': retool, reposition, and reinvent. It has become abundantly clear that the digital tools now available to the industry are key to gaining, maintaining, and retaining customers. Steps that can be taken include:
Redefine strategy - from products to markets served

Pursue a digital transformation that favours agility and customer-centricity

Optimise costs and capital allocation to create value
Doing so will not only help restore equilibrium to a disrupted market but also help resolve historically unaddressed problems, such as the $1.24trn insurance gap for life, health, and natural disaster cover.
"Beyond new protections against pandemics, climate change and cyber threats, purpose can inspire and inform strategies to address social concerns about fairness and equality and huge retirement savings and protection gaps," said the report. 
"Beyond the pandemic's impact, ongoing climate risk and developing sustainability imperatives require insurers to think bigger and differently in engaging with governments, their peers in other sectors and other stakeholders."