Insurtech disruptor Oscar Health has a new vision for 2021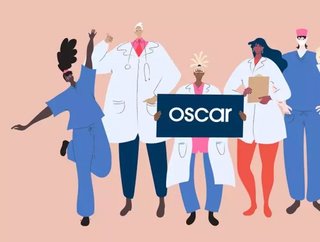 Oscar Health has officially announced that it has filed for an IPO, placing it in the ranks of other insurtech disruptors like Lemonade, Root and Hippo...
This update comes after Oscar floated the idea by issuing a draft registration statement for its proposal.
, Oscar intends to list its Class A common stock on the NYSE (ticker symbol 'OSCR'). The IPO will also feature an impressive rostrum of bookrunners, including , and . So far there is no indication as to what the company's IPO goal will be.
Starting the year strong
The end of 2020 saw Oscar net an impressive range of results:
Currently insures approximately 400,000 people in the US
74% increase in direct policy premiums over a three-year period
Netted $2bn in revenue
CEO and Co-Founder Mario Schlosser, who founded the company in 2012 following his own with US health insurance, stated that this all pointed towards Oscar expanding its mission nationwide:
"Since 2017, Oscar has seen annualised membership growth of more than 70%. As we continue to rapidly scale our business, [the $140m funding] will help us deliver on our commitment to bring accessible and affordable care to even more Oscar members across the country."
Setting out a new vision for health insurance
The IPO seems to form part of an ongoing vision, which may also be contributed to by two new "": to Chief Insurance Officer and as Chief Medical Officer - both effective from March. 
"Alessa and Sameer are joining Oscar at an exciting time as we continue to expand our footprint and product offerings, including the launch of in 2021," stated Schlosser. 
"Their expertise will help us build upon the strength of our existing insurance and clinical experiences and further our ambition of making our members feel like having Oscar is like having a doctor in the family."
Image source: Oscar