Root Insurance officially files for an IPO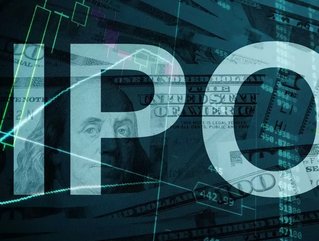 Following on from our previous article, smartphone-based insurtech Root Insurance has officially launched an IPO (initial public offering...
Following on from our , smartphone-based insurtech Root Insurance has officially launched an IPO (initial public offering).
that the company had filed with the US Securities and Exchange Commission (SEC) to raise US$100m, although this is anticipated to be a low-ball figure; the maximum amount could be as high as $800m in actuality.
Root had the distinction of securing first position on our 10 insurtech unicorns list, although it has reportedly been recently re-valued at US$6bn (2019 valuation: $3.65bn) by Goldman Sachs Group.
Naturally, there have been comparisons between Root and , another prominent insurtech leader. With the latter company's stock currently up 86% from its July IPO, it is, perhaps, this notable success that has spurred on Root's own filing. 
Changing insurance
The key innovations that have led to Root's success are its ability to 'underwrite out' the worst drivers from using its platform, therefore keeping overall prices low, and its recognition of mobile devices' inherent value.
As CEO Alex Timm said in an with Carrier Management, "Nobody in insurance was treating mobile as a distribution channel. Everybody had an app. But those apps are primarily targeted around servicing and, 'Once I get you as an insurance customer, can I then get you to download this app?'"
As competitors in the space, such as , begin exploring the potential of their technology instead of just their platform, Root could decide to pursue this course more vigorously. Timm has intimated that this could already been ongoing:
"Root doesn't only have insurance company revenue. We also have software products. Some of the software products, we believe, could be a bigger portion of our revenue in the future depending on which way things evolve."
Indeed, now that , insurtechs like Root are likely to be in high demand from customers and industry incumbents alike. 
Possessing the tech prowess and innovative mindset necessary for survival in the contemporary market, the result of its IPO will be indicative of insurance's future direction.