InsurTech Digital round-up: Swiss Re, Verisk, Zinnia & more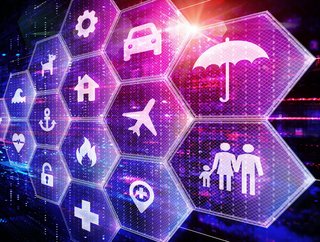 InsurTech Digital rounds up the news from the last week
InsurTech Digital runs through our top stories of the week this bank holiday weekend, with Swiss Re, Verisk, Assurant and Zinnia among the headline-makers…
Swiss Re's Reinsurance Solutions arm has partnered with insurtech Benekiva, known for its claims and servicing platform solution, to develop a new end-to-end claims management platform.
The platform's creation will leverage both Benekiva's claims administration system and Swiss Re's Claims Automated Rules Engine.
Assurant has partnered with Updater to become the preferred renters' insurance provider for the New York-based software company's house move app.
According to the insurer, this will help it reach millions of new customers each year.
US-based insurance business Zinnia has agreed to acquire digital insurance marketplace Policygenius – a deal that it says will "lay the foundation" for the industry's first front-to-back architecture to power the insurance value chain.
Charles Taylor InsureTech (CTI) has partnered with software solutions provider bdt global, integrating its portfolio into the CTI software ecosystem.
Both companies say they hope the deal can further the adoption process of mobile solutions and specialised AI apps, accelerating information management and customer services in the insurance sector.
Data analytics and technology provider Verisk Analytics has acquired Krug Sachverständigen (SV Krug), a German-based motor claims insurance provider.
The data and technology provider says this acquisition will expand its claims and casualty offerings across Europe.
Bermuda-based insurtech Nayms has seen its total funding reach US$12mn after closing a private token sale led by decentralised finance (DeFi) investor UDHC.
A regulated marketplace for on-chain insurance, Nayms' latest funding round has seen its valuation reach $80mn.
For more news, click here for the InsurTech Digital articles page.