Swiss Re Reinsurance partners with insurtech Benekiva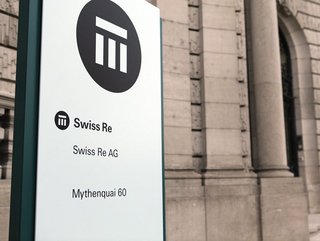 Swiss Re partners with insurtech Benekiva
Swiss Re Reinsurance Solutions partners with Benekiva to develop new claims management platform
Swiss Re's Reinsurance Solutions arm has partnered with insurtech Benekiva, known for its claims and servicing platform solution, to develop a new end-to-end claims management platform.

The platform's creation will leverage both Benekiva's claims administration system and Swiss Re's Claims Automated Rules Engine, as well as the latter's expertise in risk management.
The newly-created Integrated Claims Management Platform is designed to support digital claims intake, holistic workflow, document management, claims risk scoring and built-in payout and audit capabilities.
Creating efficiencies
Swiss Re says the aim of this partnership is to help insurers create operational efficiencies to improve speed and consistency in claims decisions alongside a streamlined customer experience.

The Reinsurance Solutions arm of the Swiss finance company claims its latest partnership will help buck an industry-wide trend, where improvements to the claims process have lagged behind other areas of the insurance value chain.
Furthermore, the company says the development of its Integrated Claims Management Platform makes claims processing easier for its staff. Its Global Head of L&H Solutions, Carl Christensen, says: "We understand the importance of making it easy to file a claim, have it processed and receive payment quickly.
"We're thrilled to partner with Benekiva to offer a holistic, digital claims processing solution that can free up claims staff to focus on what matters most: helping customers through a very difficult time."
Benefitting the modern consumer
Benekiva Founder and CEO Brent Williams cites the importance of creating a claims experience modern consumers expect – something fast and streamlined.
He said: "Beneficiaries, like all modern consumers, expect an Amazon-like experience even when it comes to initiating claims. With Benekiva, insurers can reduce their claims cycle and processing times by up to 75%. The power of this partnership is set to elevate this even further, resulting in an improved experience for everyone involved."