Charles Taylor InsureTech partners with bdt global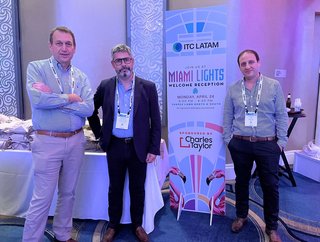 (From left to right): Aldo Kazakevich, CEO & Co-Founder of bdt global; Fernando López, LatAm Sales Manager of Charles Taylor InsureTech; Nicolás Rennis COO of bdt global
Charles Taylor InsureTech (CTI) has partnered with software solutions provider bdt global, integrating its portfolio into the CTI software ecosystem
A partnership has been struck between Charles Taylor InsureTech (CTI) and software solutions and digital experiences provider bdt global. The deal sees bdt global's omnichannel portfolio integrate with CTI's software and SaaS capabilities ecosystem.

Both companies say they hope the deal can further the adoption process of mobile solutions and specialised AI apps, accelerating information management and customer services in the insurance sector.
Integrating solutions
Per the deal, bdt global will integrate its services into CTI's InHub product – a cloud-based capabilities system used for acquiring selected technologies and services, and for organising solutions and integrations.

PMO and Change & Release Manager for CTI, Romina de Gisi, says: "bdt global is one of the main and first strategic partners with whom we achieved a collaboration to join our Marketplace and thus deliver a joint proposal of greater value for the insurance sector.
"Through these types of partnerships, we change the mindset, seeing new technological partners, not as competitors, but as actors who contribute to accelerating the digitisation processes of the sector in Latin America; facing changes in a dynamic and highly demanding environment."
Reaching new markets
Founded over 15 years ago, bdt global develops and integrates software solutions for fintech, payments and healthcare, as well as insurance. Based in Argentina, the company's COO Nicolás Rennis believes the partnership will allow CTI to grow its presence throughout Latin America as well as Europe.
He says: "bdt global is a locally consolidated company in the insurance sector and in full expansion towards new markets. We share the same culture with CTI, placing the customer at the center of the business.
"This vision is essential to enhance a joint value proposition. The deep knowledge of the business of both companies, added to the experience and know-how of each in their specialty, allows us to create a powerful value proposition for increasingly rigorous and constantly evolving customers."
Elsewhere…
This latest partnership for CTI comes after it migrated its technology to the cloud in December 2022, and launched InHub earlier in the same year.