Verisk expands motor claims offering by acquiring SV Krug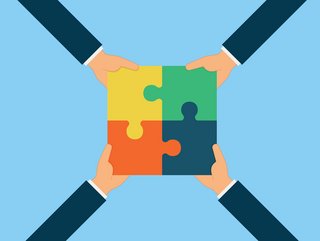 Verisk acquires German InsurTech SV Krug
Verisk Analytics has acquired the German insurtech Krug Sachverständigen (SV Krug), expanding its European motor solutions offering
Data analytics and technology provider Verisk Analytics has acquired Krug Sachverständigen (SV Krug), a German-based motor claims insurance provider.
The data and technology provider says this acquisition will expand its claims and casualty offerings across Europe.
Digitalised insurance
An established brand – being founded in 1982 – SV Krug offers digitalised solutions that aim to help car insurers and manufacturers achieve a faster customer service offering and sustainable cost reductions.
Digitalised services provided by SV Krug include quick access to claims photos and policyholder information, as well as analytic tools to ease the practice of claims processing.
SV Krug Managing Director Oliver Krug said: "Digitalisation has become increasingly important to accelerate the claims process, allowing insurers to focus on their core competencies and cost-saving measures.
"The implementation of a neutral and independent ecosystem in claims management is our top priority. As part of Verisk, we'll be well positioned to enhance our role as a strategic partner and explore additional opportunities to automate the motor claims process for added benefits to both the insurer and policyholder/liability claimant."
A piece of the jigsaw
The acquisition of SV Krug by Verisk comes after it purchased insurtech Actineo in 2021, which digitalises the medical assessment process of personal injury claims.
Adding SV Krug to its portfolio of solutions – which already includes Actineo – supposedly allows Verisk to better synergise its digitalised procedures and create a more streamlined offering to its customers across the entire claims process.
Verisk Claims Solutions Managing Director for Continental Europe, Olav Skowronnek, adds: "Verisk will add SV Krug's established claims management solutions to Verisk's leading data analytics and insurance ecosystem to provide an end-to-end claims solution to the European insurance market.
"SV Krug's synergies with Actineo show great promise to support our clients by optimising operational efficiency and improving the customer experience."
Elsewhere…
Last year, Verisk's Christina Hill spoke about how technology is changing claims management in insurtech, and how the industry must move away from its legacy systems.
Meanwhile, Jeff Piotrowski of Verisk Marketing Solutions provided comment to InsurTech Digital regarding identity resolution's impact on building a strong digital roadmap in the insurance space.