Identity resolution drives successful digital transformation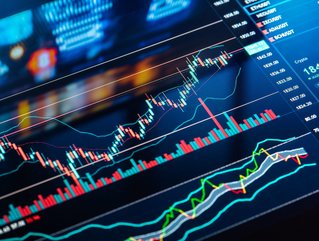 Verisk Marketing Solutions Jeff Piotrowski discusses the impact of identity resolution on a strong digital road map in the insurance space.
According to Salesforce, digital transformation is, "the process of using digital technologies to create new or modify existing, business processes, culture and customer experiences to meet the changing business and marketing requirements. Digital transformation begins and ends with how you think about, and engage with, customers."
Prior to 2020, insurance providers were thinking about their future digital transformation strategies and how they could begin to implement new platforms and use machine learning to optimize workflows. Fast-forward to a post-pandemic landscape: in order to remain competitive, even relevant, those strategies should be in production or, minimally, progressing on a near-term roadmap.
4 Key Areas to Focus Your Digital Road Map
Creating a strong digital roadmap is only the first step, but will accelerate growth in a rapidly adapting digital insurance space. It's critical to understand your business in its current state, and what is possible in the near and distant future.
The highest-impact areas of focus for insurance providers seeking digital transformation are:
Identifying and implementing business objectives - What are your goals and what do you need to achieve them? How will these initiatives scale?
Pinpointing areas of opportunity to improve effectiveness and efficiency - What technology platforms do you need? Who are the stakeholders and how does it impact all areas of the business?
Data management and governance - Where do your data signals live within the organization, where are they coming from, and where are they going? How are you linking and verifying those data signals? What does your hygiene process look like?
Developing a data analytics strategy - How are you building audiences? How are you creating personalized experiences? How are you creating value for your customers? What is and is not working?
Without a plan, digital transformation becomes expensive and risky. In the past, digital transformation was heavily focused on operational efficiencies, but now the value is placed on the end goal of creating value for policy shoppers and policyholders.
Creating Value for Customers with Identity Resolution
The marketplace calls for insurance providers to meet customers where and with offers relevant to their needs. With the implementation of machine learning, predictive analytics, and artificial intelligence, insurance providers can now give customers the service and attention they desire.
But in order to implement and operate successful predictive analytics, insurance providers are taking stock of the hygiene, completeness, and recency of their first-party data. The next phase calls for updating and completing their customer profiles. According to a 2022 report by Deloitte, "Insurers are increasingly finding it harder to offer customized client experiences on their own. They should therefore consider forming alliances or partnerships with entities that can provide seamless interaction and data sources to create a more holistic customer-centric experience."
Innovative insurance marketers turn to organizations for identity resolution - the process of matching and stitching together identifiers across channels, business units (underwriting, claims, and renewals for example), and devices to create a single customer view. Because insurance is not highly transactional, identity data (name, address, phone, mobile device ID, email, or IP address) can become stale, and behavioral and lifestyle information is very likely to have changed before it is put into production. When insurance marketers are armed with accurate, verified customer profiles, the result is better performance outcomes and optimised marketing spending.
Identity resolution is the first step in creating value for customers. Then, insurance marketers can begin to layer on additional attributes and behavior-based signals to create a complete picture of where policy shoppers and policyholders are in their buying journey. From here, organizations can layer in more sophisticated data analytics strategies that enable better, more targeted audiences and personalized campaigns to meet customers at each critical milestone in their lives.
By investing in digital transformation and building out a digital roadmap that relies heavily on operationalized systems and data, insurance providers can improve conversion rates, decrease churn, and reach revenue goals.
About the author: Jeff Piotrowski is the insurance market leader at Verisk Marketing Solutions. An expert in insurance lead generation and acquisition program strategies, Jeff works with insurance providers of all sizes across P&C, Life and Health, helping them deploy data to optimize their digital marketing efforts for policy growth and retention. He is a member of the Society for Insurance Research, the Inter-Company Marketing Group, and the Life Insurance Direct Marketing Association. Jeff can be reached at [email protected].
About Verisk Marketing Solutions: Verisk Marketing Solutions, the business unit of Verisk (Nasdaq: VRSK) that provides data solutions to marketers, was formed in 2022 through the integration of Infutor, Jornaya, and Contact State. Combining identity resolution and consumer intelligence solutions with unique insights into in-market behaviors and the highest standards in the industry for data security and privacy, Verisk Marketing Solutions provides differentiated value as a key data partner to CMOs, marketing teams, and publishers.