Assurant partners with Updater to offer renters' insurance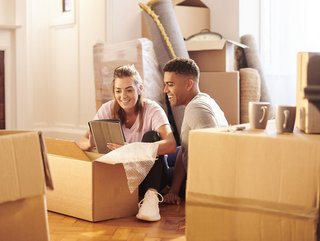 Millions of Americans move house every year, Updater says.
Insurance company Assurant is partnering with house move app Updater to offer renters' insurance in the app, helping reach millions of people a year
Assurant has partnered with Updater to become the preferred renters' insurance provider for the New York-based software company's house move app.
Updater simplifies the moving process for renters through an app that is provided to property management companies (PMCs). Founded in 2010, the company helps residents to complete administrative tasks related to their move – including buying insurance, registering their pets, submitting proof of utility connection, and comparing broadband providers.
It also offers resources useful for someone moving house such as access to packing supplies, recommended removal companies and mail forwarding. Updater says that 11mn households relocate every year in the US alone – and it is already facilitating more than 25% of annual household moves in the country.
The partnership will see Assurant's renters' insurance embedded into the app for new renters to purchase. In some cases, it will be possible for renters to bundle their insurance premiums in with their monthly rent. It builds on Assurant's "history of embedding value-add protection products where end consumers want them," the US insurer says.
Assurant and Updater helping remove friction for renters
Ryan Lumsden, President of Multifamily Housing at Assurant, says: "Partnering with forward-thinking companies like Updater aligns with our long-term digital and strategic initiatives. As leaders in the multifamily housing industry, our role is not only to protect our PMC clients and end customers, but to push the industry forward with innovative solutions, creative ideas, and synergistic partnerships. We partnered with Updater because its resident onboarding product not only drives tangible value for both property management companies and renters, but finds new ways to push the multifamily industry forward with technology."
David Greenberg, Founder and CEO of Updater, continues: "Moving is hectic and stressful, and our partnership with Assurant will introduce a modern and frictionless experience for residents to select the most comprehensive insurance coverage. We view this as essential for peace of mind. We chose to partner with Assurant because of its long track record of innovation in the multifamily housing space, market leadership, financial stability, and its ability to deliver outstanding digital experiences. Together, we plan to make the renter's transition to a new home as smooth as possible."