Nayms sees valuation hit $80mn after private token sale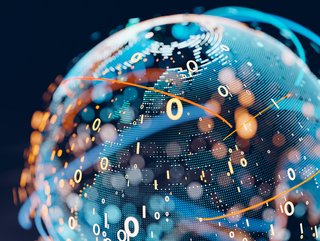 Insurtech Nayms sees its valuation hit $80mn
Insurtech startup Nayms has seen its valuation hit US$80mn after closing a private token sale led by UDHC
Bermuda-based insurtech Nayms has seen its total funding reach US$12mn after closing a private token sale led by decentralised finance (DeFi) investor UDHC.
A regulated marketplace for on-chain insurance, Nayms' latest funding round has seen its valuation reach $80mn.
Although undisclosed, the funding received by Nayms is believed to be $3.5mn, with its previously disclosed total funding amount standing at $8.5mn.
New Nayms on the block
Counting professional services firm Aon as a partner, Nayms was founded in 2019, receiving regulatory approval from Bermuda in 2022 to create blockchain cells similar to Lloyds syndicates.
Essentially, Nayms provides a public blockchain-based marketplace, supporting funding used for the sale of insurance policies.
The insurtech is supposedly close to launching its first insurtech programme backed by its own blockchain cells, which will be used by its partner Aon, as well as Evertas and Breach Insurance.
Extending traditional risk markets
Lead funder UDHC commended Nayms for bringing blockchain technology to traditional risk markets in insurance, with its CEO Steven Becker claiming Nayms' decentralised tools will be able to evolve risk pricing in the future.
He says: "As a fully-regulated marketplace for on-chain insurance, Nayms represents the next major step in risk transfer. Using blockchain technology, Nayms extends traditional risk markets using decentralised tools and features that take risk pricing and management to a new level.
"Bringing on-chain capability to traditional markets creating a new, efficient, and transparent financial future is the primary focus of UDHC, and we believe the team at Nayms has the potential to shape that future."
The future of Nayms
Nayms notes that while its focus as a startup remains on blockchain-related insurance for DeFi smart contracts and cryptocurrency exchanges, its future aims involve offering D&O liability insurance to crypto firms as well as providing policies that are not limited to blockchain.