Saga considering disposal of underwriting business Acromas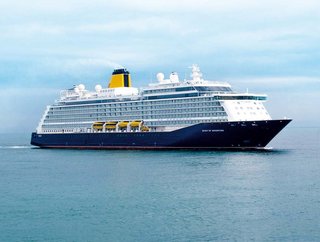 Travel insurance sold as part of Saga's cruise and travel packages are underwritten by a different firm. © Saga
Saga is contemplating a disposal of its in-house underwriting business Acromas Insurance, as it continues with its objective of lowering group debt
UK business Saga, which specialises in financial and lifestyle products for the over-50 market, is looking to offload the underwriting division of its insurance business.
Saga's insurance business is the largest of its group divisions and is mainly used to provide motor, home, private medical and travel insurance to Saga's customers. The company's in-house insurer, Gibraltar-based Acromas Insurance, underwrites around a quarter of the insurance cover that Saga sells.
But its half-year results, made up to the end of July, show that Saga has more than £700mn of debt. The business is recovering from the impact of COVID-19, with travel and cruises – which made up nearly 60% of group revenue before the pandemic – sustaining a significant hit. Group revenue has also fallen since 2020 by 52%.
Saga Chief Executive Officer Euan Sutherland has already confirmed that maximising its existing business and reducing debt were key priorities for the organisation. Part of that shift includes Saga optimising its products and broadening its product range, building customer relationship marketing capability, and migrating distribution from price-comparison websites to a direct approach.
'Disposal of underwriting business' still an option
Over the weekend, reports suggested that Saga could sell Acromas Insurance as a means of tackling its debt situation – and the company has now confirmed that a sale is on the table.
A spokesperson for Saga says: "The board has looked at the opportunities to optimise Saga's operational and strategic position in the insurance market, in line with the evolution to a capital-light business model and the stated objective to reduce debt. It has concluded that a potential disposal of its underwriting business is consistent with group strategy."
Acromas Insurance reported nearly £170mn in gross written premiums (GWP) in the year ending January 2022, down 20% on pre-pandemic levels. As well as underwriting Saga's insurance services, it also underwrites insurance on behalf of other organisations – like the AA. Both Acromas' and Saga's full-year reporting periods for 2023 will end next week, and Saga is likely to release its annual report – showing up-to-date debt levels, as well as how its travel business has rebounded – this spring.