InsurTech LIVE: Meet INZMO Founder & CEO Meeri Savolainen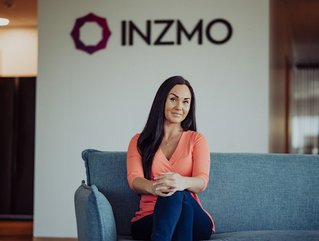 Meet INZMO Founder & CEO Meeri Savolainen, our latest guest speaker at InsurTech LIVE, coming 18th October 2023
InsurTech LIVE is coming this 18th October with amazing guest speakers, including INZMO Founder & CEO Meeri Savolainen
Ahead of InsurTech LIVE this October, we run you through the experiences and expertise of our accomplished guest speakers.
Among them is Meeri Savolainen, Founder & CEO of INZMO. We look at Savolainen's career to date, tracking her path to establishing one of the world's fastest-growing insurtechs.
Meeri Savolainen, INZMO Founder & CEO
Beginning her career as a consultant in her native Estonia, Savolainen worked for law firm Ernst & Young (EY) Baltic AS from 2008 to 2010.
Her early career took a marked shift, as she went on to become an Executive Director for the Estonian EXPO Centre, a permanent trade fair in Tallinn (Estonia's capital) Airport.
In her role, Savolainen introduced Estonian companies to local and foreign markets, managing sales and marketing personnel as well as serving as an internal legal advisor, following her earlier career at EY.
Then in 2012, Savolainen took to plunge to Co-found her first business – OÜ Baltic Business Advisory – a company offering tax, financial, business, legal and accounting consulting services. The business became the official Estonian correspondent of Mazars.
At the same time, Savolainen joined Estonian real estate leader OÜ Hanner Group as a member of its Management Board, actively working in Latvia and Romania to develop projects. These projects extended to Russia and Ukraine too.
In full entrepreneurial swing, Savolainen Co-founded, and became CEO of, Bike-ID in 2015. Bike-ID was designed to offer a complete bicycle protection solution by building the world's largest international bicycle registry and giving consumers quick and easy access to full-coverage bicycle insurance from a mobile phone.
It was then in 2016 that she went on to found INZMO, a company she still leads today. INZMO specialises in building insurance & financial services for the EU rental industry to support both tenants and landlords. Its products cover everything from solutions to reducing rental debt, protecting assets, increasing liquidity, and offering financial freedom.
With a mission to ensure move-ins are fast and deposit-free, Savolainen's INZMO offers a fully digital insurance process covering all key stages of the insurance process – helping create efficiency on costs, administration, claims-processing and underwriting for insurers, and a pleasant experience for consumers.
Savolainen will join a host of other speakers at InsurTech LIVE, including FinTLV Ventures Founder and General Partner Gil Arazi, Alchemy Crew Founder Sabine VanderLinden, Generali pair Group Head of Business Development Stefano Bison and Managing Director Peter Stockhammer, as well as Group Head of Innovation at Zurich Joel A Agard, AXA Global Healthcare's Chief Transformation Officer Frederick Bisbjerg, and Infosys Consulting's Managing Partner, Europe, Financial Services and Insurance, Jayakumar Venkataraman, among others.
Arazi's career and achievements to date can be found here, VanderLinden's can be found here, Bison's here, Agard's here, Stockhammer's here, Bisbjerg's here, and to learn about Venkataraman, click here.
Stay tuned to learn more about our InsurTech LIVE guest speakers over the coming weeks.
Looking to take part?
If you want to take part in InsurTech LIVE, click HERE to get access to your FREE pass, and join our global audience for this exclusive virtual day event delving into the present and future of all things insurtech.
And for the chance to showcase your values products and services to partners and customers alike, click the link HERE to become a sponsor at InsurTech LIVE 2023.
You can contact a member of our team today to discuss sponsorship opportunities.
******
For more insights from InsurTech Digital, you can see our latest edition of the InsurTech Digital here, or you can follow us on LinkedIn and Twitter.
You may also be interested in our sister site, FinTech Magazine, which you can also follow on LinkedIn and Twitter.
Please also take a look at our upcoming virtual event, InsurTech LIVE, coming on 18th October 2023.
******
BizClik is a global provider of B2B digital media platforms that cover Executive Communities for CEOs, CFOs, CMOs, Sustainability Leaders, Procurement & Supply Chain Leaders, Technology & AI Leaders, Cyber Leaders, FinTech & InsurTech Leaders as well as covering industries such as Manufacturing, Mining, Energy, EV, Construction, Healthcare + Food & Drink.
BizClik – based in London, Dubai, and New York – offers services such as Content Creation, Advertising & Sponsorship Solutions, Webinars & Events.