Cyber insurtech Coalition launches $300mn-backed reinsurer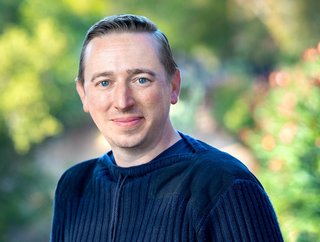 Coalition's Joshua Motta says Ferian Re will represent a reinsurer with deep cyber knowledge.
Cyber insurtech Coalition has launched Ferian Re, an independent reinsurer backed by $300mn from investors that will provide capacity for its programmes.
Cyber insurance and cybersecurity insurtech Coalition has launched an independent Class 3B reinsurer called Ferian Re to help provide it capacity across its cyber programmes.
The Bermuda-based reinsurer is backed by approximately US$300mn from an investor group led by funds managed by BTC Capital Partners, alongside minority investors including The Pritzker Organization.

Ferian Re will also participate in Coalition's cyber insurance programmes alongside leading insurers and reinsurers such as Swiss Re, Arch Insurance and Allianz, with which it forged a new strategic partnership to provide additional capacity as recently as July.

It is the latest leap forward for the company founded in 2017. In July, it announced a US$250mn investment round which boosted its valuation to US$5bn. At the beginning of August, it appointed former Visa SVP Jim Young as its first ever Chief Financial Officer, marking a significant moment in the firm's accelerated growth, and Coalition acquired P&C insurer Digital Affect from Munich Re later in the month.

'Growth of cyber insurance outpacing reinsurance supply'
Coalition Founder and CEO Joshua Motta says: "The rapid growth of the cyber insurance industry has outpaced the supply of reinsurance capital. We're excited for Ferian Re to bring alternative capital to the market and introduce a reinsurer with deep expertise in cyber. Our partnership with BDT Capital Partners and other strategic, long-term investors will help address this supply and demand imbalance and support our long-term growth ambitions."

Dan Jester, President and Co-Chief Investment Officer at BDT Capital Partners, adds: "Coalition has pioneered a new model of risk management with 'active insurance', which has resulted in continued strong performance and market-leading loss ratios. With the formation of Ferian Re, we are excited to provide a tailor-made capital solution to support Coalition as it scales to be one of the largest cyber insurance providers globally. This investment reflects BDT's differentiated focus on providing patient capital to family- and founder-led companies to support their long-term success."

The launch may prove timely to the market, with the threat of cyberattacks not easing. Hybrid working and the Russian invasion of Ukraine both present additional cyber threats to businesses, at a time when many can afford it the least. Amid rising rates and high levels of inflation, market research company GlobalData has warned that smaller businesses risk being priced out of cyber insurance altogether.