Coalition acquires P&C insurer Digital Affect from Munich Re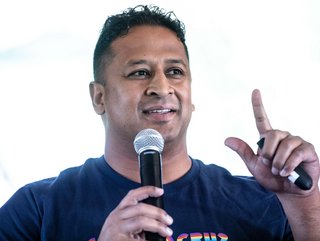 Coalition's Shawn Ram says it will now be able to expand the reach of its cyber insurance. © Coalition
Coalition has acquired P&C insurer Digital Affect Insurance from Munich Re, amid fresh warnings that some businesses are not protected against cyber risk.
Cyber insurance provider Coalition has acquired property and casualty insurer Digital Affect Insurance from Munich Re.
The insurtech, which brings with it licences to operate in all 50 states, will allow Coalition to offer insurance policies through its own admitted insurance carrier. The San Francisco-based company already offers cover against cyber risk, technology errors and omissions, and other executive risks by partnering with the likes of Ascot, Swiss Re, Vantage and Zurich. Its latest partnership, with Allianz, was announced only last month.
The acquisition is the latest leap forward for Coalition, which has enjoyed a string of milestones this calendar year. In July, it announced a US$250mn investment which boosted the company's valuation to US$5bn. At the beginning of August, it appointed former Visa SVP Jim Young as its first ever Chief Financial Officer, marking a significant moment in the firm's accelerated growth. Next up will be a planned expansion into the UK market, Coalition says.
Deal allows Coalition to expand cyber insurance offer

Shawn Ram, Head of Insurance for Coalition, says: "This strategic move empowers Coalition to expand the reach of our market-leading active cyber insurance offering together with other admitted insurance products.
"The acquisition is a natural next step in our evolution and will allow us to better serve our broker partners and customers, while continuing to push the boundaries of innovation in cyber insurance, executive risks insurance, and beyond."
Founded in 2017, Coalition combines comprehensive insurance coverage with preventative cybersecurity tools and access to digital forensics and incident response to help organisations identify, mitigate and insure against all types of digital risk. The insurance industry unicorn boasts 500 employees and serves more than 160,000 customers around the world.
Coalition says that cyber losses inflict US$1.5tn's worth of damage on the global economy every year, underlining the scale of the problem. A recent Forrester report estimates that a typical data breach costs the average organisation US$2.4mn in investigation and recovery.
Further warnings about the scale of cyber threat

This size of the issue is also highlighted by new research undertaken by Blackberry and Corvus Insurance and published last week. They interviewed 450 IT and cybersecurity decision-makers at business in the US and Canada. The findings, they say, are alarming.
Only 55% of survey respondents have cyber insurance, and fewer than 20% have coverage greater than US$600,000 – the median amount demanded in ransomware attacks last year. The situation is graver among SMEs, where Blackberry and Corvus Insurance's research found just 14% of businesses with fewer than 1,500 employees had more than US$600,000's worth of cyber insurance cover.

The concerning findings raise fresh concerns about the preparedness of small businesses to deal with cyber attacks. In June, market research firm GlobalData warned that SMEs were at risk of being priced out of cyber insurance, leaving them exposed to risk. With businesses facing rising costs due to weak supply chains and spiralling inflation, many are choosing to deprioritise insurance in a bid to curb costs.
This is in spite of a growing likelihood of cyber attacks, with the emergence of hybrid working and the war in Ukraine both presenting new threats. GlobalData's Ben Carey-Evans says he expects the number of businesses cancelling their cyber insurance policy to increase further this year, as budgets are squeezed and insurers are prevented from lowering the costs of premiums.