Allianz forms strategic partnership with Coalition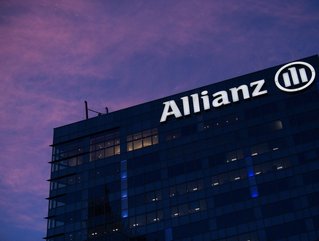 The Allianz and Coalition partnership will provide multi-year capacity for US and UK cyber insurance programmes
Insurance giant Allianz has forged a new strategic partnership with Coalition to provide multi-year capacity for UK and US cyber insurance products and services.
The new agreement means Coalition will offer long-term committed capacity for its cyber insurance programmes off the back of Coalition's market leading performance.
As part of the deal, Allianz will take a share of all Coalition US non-admitted cyber programmes and lead Coalition's UK cyber operation when it launches later this year. Coalition will also carry on expanding its capacity relationships and cyber insurance business in a highly dynamic market.
Coalition has a robust marketplace reputation
Earlier this year, Coalition's run rate GWP (gross written premium) hit $740mn as the company grew to serve more than 160,000 customers while far outpacing benchmarks for cyber insurance performance.
Speaking about the progress, Scott Sayce, Global Head of Cyber at Allianz, explained, "Cyber is one of the top risks for businesses globally and while the risk landscape is not getting any easier, we are expanding our offering for customers."
Shawn Ram, Head of Insurance for Coalition, agreed, saying, "We constantly urge our customers to strengthen their cyber defenses and, with its innovative approach to cyber risk, Coalition has proven that data and technology can be very effective to prevent and resolve cyber claims." "We're thrilled to announce that Allianz, one of the world's largest insurance companies, is partnering with Coalition to protect the unprotected."
He added, "Far too many organizations simply aren't prepared to manage and mitigate cyber risk. Coalition's Active Insurance offers demonstrably better protection from cyber threats and with Allianz's support we will be able to provide Active Cyber Insurance to more organisations worldwide."