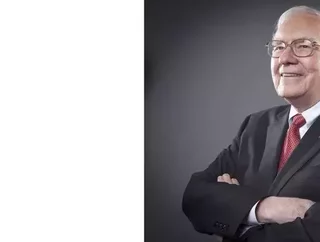 From world leading investments and a fortune of $84.6bn to playing the ukulele, Warren Buffett is a business behemoth to be reckoned with...
Omaha Nebraska native, 90-year-old Buffett is worth $84.6bn and made his first investment at the age of 11.
At 16, he earned $175 per month delivering papers, and dabbled in rare stamp sales, used golf balls and car washing. The hard work paid off and before his 17th birthday, he had already amassed a wealth of US$53,000. 
Buffett still goes to the office every day and chalks his continued investment successes down to the volumes of financial reports he reads. His daily routine regularly sees him spend 80% of his time immersed in reading. He also reads on average, six newspapers daily, typically consisting of The Wall Street Journal, The Financial Times, The New York Times, The USA Today, The Omaha World-Herald and American Banker. 
Diet for success
Despite consuming large amounts of junk food, Buffett has a good constitution. His daily routine reportedly includes swigging cans of Coca-Cola, breakfasts of ice cream and fast-food offerings, as well as plenty of potato chips. He once told Fortune, "If I eat 2,700 calories a day, a quarter of that is Coca-Cola. I drink at least five 12-ounce servings. I do it every day." 
His explanation for these habits? "I checked the actuarial tables, and the lowest death rate is among six-year-olds. So I decided to eat like a 6-year-old," he said. 
The three Buffett children won't be coasting along on their father's fortunes. Buffett also still lives in the five-bedroomed family home he bought in 1952. He believes in nurturing an independent work ethic and has already donated a sizable portion of his wealth to various charities. He once reportedly said, "I want to give my kids just enough so that they would feel that they could do anything, but not so much that they would feel like doing nothing." 
Musical talents
In his downtime, he plays the ukulele. According to reports, Buffett decided to learn the instrument to impress a girl who's then-boyfriend played the instrument. She wasn't interested, but Buffett used his ukulele skills to win the heart of his wife a few years later. Playing the ukulele is still his favourite hobby.