Who is Exdion's new President of Insurance Operations?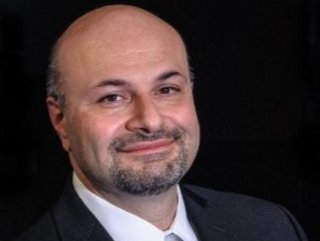 S Steven Salar, Exdion's new Insurance Operations President, looks forward to working on the company's upcoming product offerings
Exdion has appointed S Steven Salar as its new President and Head of Insurance Operations. Below, we run through Salar's career to date
Commercial insurance policy management and data analytics software provider Exdion Solutions has named S Steven Salar as its new President and Head of Insurance Operations.

Opting for experience, Exdion has appointed an executive with over 30 years of experience in commercial and personal lines for property & casualty insurance to manage its North American business.

LS Ram, Founder and CEO of Exdion, says: "I'm excited that Steven has joined our exceptional management team in our insurance operations. We are experiencing significant growth and he is the right person to lead our team."

Salar's path to Exdion presidency

Salar's presidency over Exdion's North American business is well-suited, having experience in key roles with QBE North America and AIG.
However, the start of his career could not seem further removed from the path to insurance he inevitably took, possibly even for Salar himself – who started out as a franchise manager of the fast-food chain Subway.
After two years here his career took a notable shift when he became a Senior Claims Manager at a law firm – tasked specifically with managing insurance claims.
His interest in insurance could seemingly not be shaken after seven years in the role, as his next position was to be Risks & Claims Manager, as well as Compliance Officer at AIG SunAmericas Companies.
It was here Salar expanded his expertise in compliance and helped the insurer to redevelop its national claims programme.
His success saw him go on to develop compliance and risk management practices at Countrywide Insurance Group, a Bank of America brand.
Ever intent on developing additional skills wherever he went, Salar's time at Countrywide saw him preside over personal, commercial and surplus lines, as well as agency and MGA.
Firmly on a trajectory to success, Salar soon joined global insurance leader QBE North America, rising from IT strategy programme management to become SVP of Operations in less than three years.
He even had a stint as a manager of his own agency, The Steven Salar Agency, from 2016 to 2019.
Now President and Head of Insurance Operations at Exdion, Salar's skills extend to compliance management, production, risk management, operations and technology consultation.
Looking forward with Exdion
Never settling on his accomplishments, Salar adopts a forward-thinking to his new position at Exdiom. He says: "I'm looking forward to working with the Exdion team and the new product offerings planned for the coming year."
These new products and commitments include building on the insurer's new version of its Quote Compare product, which automates the data collection and analysis of carrier quotes for its brokerage clients.
In addition, Salar will help Exdion manage its award-winning Exdion Policy Check product, which reduces manual policy checking time and increases the accuracy of claims underwriting and subsequent cost reductions.
Leveraging Salar's extensive experience, it's clear Exdion hopes to expand its products and services to a higher standard of excellence as it prepares to roll out new products for insurers.