Insurtech CoverSelf extends seed round to US$8.2m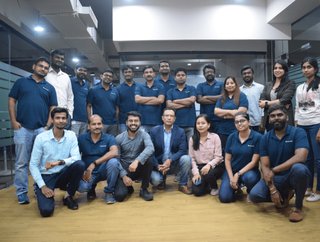 The team at CoverSelf, which has just secured US$3.4m in additional seed funding
Insurtech platform for healthcare claims and payments integrity, CoverSelf, has extended its seed round to US$8.2m, with US$3.4m in additional investment
CoverSelf, an insurtech/healthtech platform for healthcare claims and payment integrity, has announced US$3.4m in additional investment in the business – extending its seed funding round to US$8.2m.
New investment in CoverSelf was funded by existing investors BEENEXT and 3One4 Capital, with additional funding coming from new investor Z21 Ventures.
With fresh capital at hand, CoverSelf aims to grow its operations, develop new Generative AI capabilities and increase headcounts in both sales and marketing as it looks to scale.
CoverSelf: Addressing the growing cost of healthcare
Founded to democratise the healthcare claims and payment integrity industry, CoverSelf has developed a solution aimed at empowering integrity teams in health insurance companies to resolve health claims with hospitals and other medical practices in a transparent way.
With over US$4.1trn spent on healthcare in the US alone, CoverSelf aims to reduce costs, particularly on the administrative side, which account for one-quarter of all healthcare costs in the US.
CoverSelf Founder Rajasekhar Maddireddy says: "The current claims integrity systems are very complex, and the deployed technologies are antiquated. Significant software innovation is needed to address the broken system that is currently creating out-of-control healthcare costs and waste.
"The cobbled-together software solutions result in scattered data and the inability to make real-time business decisions. Administrative complexity costs billions annually; an open and collaborative platform can significantly reduce the repetitive administrative costs."
Deploying its services at two new partners in recent months, CoverSelf has helped its clients process 25 times more claims in the same time window than was done previously.
Raghavendra Pawar, Co-founder of CoverSelf, adds: "One platform, one configuration, one team – our solution offers multiple points of integration and intervention for all pre and post-pay payment integrity, effectively reducing waste.
"CoverSelf empowers subject matter experts (SMEs) with a modern UX/UI that's super easy to work with and aids them by eliminating technical dependencies, maximising efficiency and fostering rapid innovation.
"Speed to release has shifted from weeks to mere hours, thanks to our collaborative approach and operational efficiency."
******
For more insights from InsurTech Digital, you can see our latest edition of the InsurTech Digital here, or you can follow us on LinkedIn and Twitter.
You may also be interested in our sister site, FinTech Magazine, which you can also follow on LinkedIn and Twitter.
******
BizClik is a global provider of B2B digital media platforms that cover Executive Communities for CEOs, CFOs, CMOs, Sustainability Leaders, Procurement & Supply Chain Leaders, Technology & AI Leaders, Cyber Leaders, FinTech & InsurTech Leaders as well as covering industries such as Manufacturing, Mining, Energy, EV, Construction, Healthcare + Food & Drink.
BizClik – based in London, Dubai, and New York – offers services such as Content Creation, Advertising & Sponsorship Solutions, Webinars & Events.