Thinksurance raises $24m for digital expansion in Europe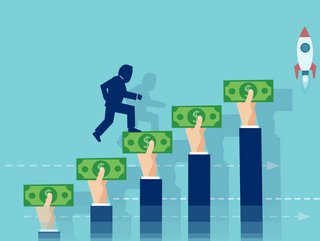 Thinksurance joins other insurtechs exiting the start-up phase to recieve significant financial backing in 2023
Insurtech provider Thinksurance raises US$24m in Series B funding to fuel its European growth and expand its services
Insurtech Thinksurance has generated US$24m in Series B funding to fuel its expansion across Europe and expand its services.
Operating a digital insurance consultations solution for partners in industrial and commercial industries, Thinksurance's platform enables insurers to digitise policy processes and consultations – offering bespoke insurance solutions to clients.
Attracting big-name investors
With partners including global insurers Allianz, Axa and Zurich, Thinksurance has attracted significant venture capital to the table, with lead investment coming from Viewpoint Ventures, M-Tech Capital and Segenia Capital.
Carsten Radtke, General Partner of Segenia Capital, says: "We are impressed by the company's innovative strength and growth potential. Thinksurance has quickly established itself as a pioneer in the field of digital insurance consultations."
Since Thinksurance's founding, over 50,000 brokers and agents have consulted over 1.5m customers using its platform.
Florian Brokamp, CEO and Co-founder of Thinksurance, adds: "We're delighted to have established Thinksurance as the partner of choice supporting distributors and insurers far and wide in digitalising their distribution processes.

"Our vision comes down to enabling brokers and insurers to really be able to focus on what they do best as opposed to getting bogged down with time-consuming busy work – ultimately to the benefit of the entire industry and its clients."

Series B funding symptom of wider insurtech investment market
Thinksurance's Series B funding is reflective of an industry-wide trend, where investment in start-ups (other than seed funding) has scaled significantly so far in 2023.

A report by PitchBook details a 137.4% quarter-on-quarter growth in insurtech start-up investment for Q1 2023, bucking an industry-wide trend of stalled funding for more established insurtech firms.
Thinksurance joins the likes of Superscript, a business insurtech that raised $54m in Series B funding early this year, as well as Fairmatic and InsuranceDekho, which generated $46m and $150m respectively.
Interestingly, all of these burgeoning insurtechs were founded within the space of two years – Thinksurance and Superscript in 2015, InsuranceDekho in 2016 and Fairmatic in 2017. In similar phases of maturity, investment in these firms now helps paint a picture of a VC market currently looking at safe, strategic funding opportunities, placing funds behind companies that have lasted the course of their formative years.
While this type of investment strategy may not generate the same excitement as the mass funding frenzy of 2021, it does, perhaps, reflect a more stable venture capital landscape.