Q1 2023 sees lowest VC deal value for insurtechs since 2018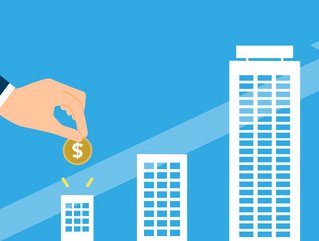 PitchBook analyses the fall in VC deal values and the rise in deal count for Q1 2023
In its latest quarterly report for the insurtech industry, PitchBook analyses the fall in VC deal values and the rise in deal count for Q1 2023
In its report for venture capital activity in the insurtech industry, analyst PitchBook reveals the industry-wide value of venture capital investment was down 9.9% quarter-over-quarter, despite an 8.5% rise in the number of deals struck compared to Q4 2022.
The investment landscape
While venture-capital deal value was at its lowest since 2018, this doesn't necessarily reflect a wavering investment market. As more insurtech start-ups continue to populate the market, investors have been hedging their bets with smaller contributions in seed-funding rounds.
This is reflected in the 8.5% rise in deal count quarter-over-quarter, creating a more competitive market in seed rounds. In 2022 alone, the deal value in early-stage funding rose 19.6% from the previous year.
Although seed valuations are down 5.3% so far in 2023, this has yet to detriment the number of investments taking place throughout the industry.
A startup focus
And, unsurprisingly, funding of any kind for commercial insurtech startups have bucked the industry-wide trend of lesser investment, increasing 137.4% quarter-over-quarter to US$223.7m.
PitchBook attributes this start-up investment growth to a $54.5m Series B funding round in digital insurer Superscript, as well as $46m in Series B investment for commercial fleet insurer Fairmatic. However, the biggest generator of startup investment in Q1 2023 was InsuranceDekho, an Indian online insurance marketplace that generated $150.0m Series A funding.
So, while an appetite for seed funding is driving up minimal investment values, larger-scale investment in startups is driving VC forward in the insurtech industry despite an overall dip in funding.
This is evidenced by PitchBook, which notes early-stage pre-money valuations were up 7.7% to $27.3m in Q1 2023, compared to $25.4m in 2022. The shift away from large-scale investment is further reflected in the 21.5% year-on-year decrease in late-stage valuations for Q1 2023.
Investment exits
Though medium to large-scale insurtechs may not have generated as much investment so far in 2023 compared to 2022, there is little fear of investors cashing in – with mergers and acquisitions (M&A) looking the most likely exit route for VC firms according to PitchBook.
This is due to macroeconomic conditions, with initial public offerings (IPOs) slowing to a near-halt across the entire technology sector from mid-2022. IPOs were the primary exit route for insurtech investors in 2021, with $36.6bn in exit value recorded that year.
However, with this exit route seemingly out of action for the foreseeable future, M&A appear the most viable exit option for VC firms, given the increasing need for long-standing insurers to update their legacy systems.