US pet insurance market revenue to reach $10bn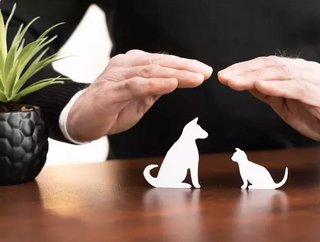 A new report by Global Market Insights reports the American pet insurance industry will grow as much as 12% by 2025...
A new report by reports the American pet insurance industry will grow as much as 12% by 2025.
The pet insurance market is thriving despite COVID-19 and will experience rapid growth over the next five years. The report concluded this is due to increasingly high veterinary bills, and customers preferring to take out policies rather than face paying such high prices for their pets medical treatment, which can easily reach the $20k mark. 
The biggest sector for insurance within the pet industry is cover for dogs, mainly because treatment for them tends to be more expensive and commonplace than other household animals. Policies for dogs cover a wide number of breeds and purposes, including working dogs, farm dogs, security dogs, toy breeds and mongrel pets. 
Competitive
The pet insurance industry has also become highly competitive over the past few years, with market leaders including Nationwide, Petplan, Pethealth, Trupanion and more, jostling for first position. The accident and illness sector alone is forecast to grow by 8.5% by 2025, with an increasing number of companies offering pet insurance policies.
Private providers own 93.8% of the market share, and many of them offer creative medical cover plans, which include complimentary treatment, emergency boarding and even compensation in the event of a pet being stolen or lost. 
Referring to the sector growth, one industry analyst said, "Pet insurance still appears to be an attractive market for providers to enter and offers real opportunities for providers wishing to grow their personal lines in terms of untapped premiums. In addition, it is a product area that arguably many see as completing the suite of personal lines offerings, which is evidenced by the growth we have seen in the number of policies available and providers operating in the sector."
He added, "On the flip side, the choice available to consumers in terms of the volume of products and the types of cover has complicated a product that should be straightforward to market and sell. In terms of taking advantage of the potential within the pet insurance sector, simplicity is the way forward for providers. New entrants should seek to support product launches with consumer education and, given the potential for consumer detriment from providers exiting the market, ensure that they are in the sector for the long haul."
Insurance companies are also securing their position in the market through several strategies that include collaborations, partnerships, M&A and more.