Nationwide broadens startup venture capital fund to $350m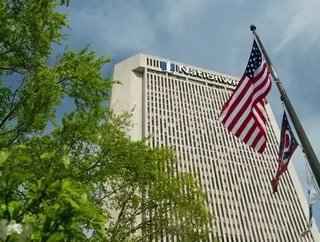 Fortune 100 insurance firm Nationwide has announced the expansion of its dedicated insurtech/fintech investment fund to US$350m...
Focusing on high-growth potential startups across insurance and financial services that could promote its own strategy, will develop the fund, which began in 2017 with $100m, significantly.
However, despite this, its six core investment focuses will be maintained, namely digital infrastructure, home solutions, living in retirement, SMBs, telematics and fleet management, and cybersecurity. 
"We have had tremendous interest from startups to partner with us and help them accelerate their success – not only through our capital but also our brand and expertise," Nationwide CEO Kirt Walker. 
"Nationwide's history is built on numerous breakthroughs. We're excited about the opportunities to identify and accelerate insurtech and fintech solutions that will help better protect people, businesses and futures with extraordinary care."
Unlocking new market value
Nationwide currently stands as one of the world's largest and most diversified insurance organisations. Despite this towering reputation and the challenging economic climate of the post-COVID period, the company refuses to sit on its laurels.
Its currently houses 25 investments, with a further 31 partnerships facilitated between startups and Nationwide business units. Continuing to unlock new avenues of value in the market, reasoned Mike Mahaffey, Chief Strategy and Corporate Development Officer, will be essential:
"Our ventures team has developed and implemented a successful strategy of identifying the strongest companies in which to invest – ones that have already begun producing products and solutions to help our customers and distribution partners. These additional funds will enable the venture team to expand and accelerate that work."
As such, Nationwide will be strategically assessing which startups can provide solutions capable of solving its own customers' problems and then bring that insurtech/fintech into the fold. 
"Our strong relationships with our business partners give us a clear advantage in our venture capital investments. We focus on startups that can help meet the ever-changing needs of Nationwide's customers," added Erik Ross, leader of Nationwide's venture capital team. 
"In addition to delivering strong financial returns, the venture capital team has proven to be a trusted partner to Nationwide's business units, collaborating with great entrepreneurs to bring mutually beneficial partnerships to life."
Image credit: Nationwide Mutual Insurance Company