Agria to launch new end-to-end equine insurance solution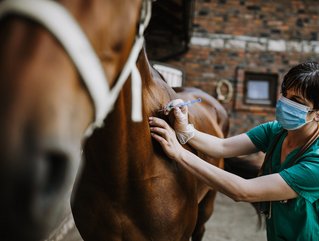 Agria has partnered with DWF 360 and EvoClaim to create the new products for the pet insurer, which is now the first end-to-end equine insurer in the UK
Leading UK pet insurer Agria has teamed up with DWF 360 and EvoClaim to create a new end-to-end insurance solution for the equine marketplace.
DWF 360, the global provider of integrated legal and business services, and its insurance claims, and risk management software provider, is providing Agria with end-to-end claims and risk management capabilities, which are facilitated via the EvoClaim software platform.
The insurtech already offers policies that provide owners with £12,500 every year towards vets' bills - and they also honour 97% of received claims.
The move comes after UK animal charities have reported they are at breaking point as the cost of living crisis has led to record numbers of horses being surrendered to sanctuaries due to them no longer being able to afford vet and maintenance bills.
Lower cost, more effective insurance policies for horses could ease the burdon on owners in financially challenging times.
According to reports, EvoClaim is a robust cloud-based solution that can aggregate large amounts of claims and insurance policies, thus enabling Agria's clients to experience enhanced customer service as well as optimised resource allocation and cost.
DWF 360 provides clients with a scalable, flexible platform that combines proven technology with the convenience and accessibility of the cloud, implementing agile working practices for growing insurtechs.
New insurance products for horse owners
The new equine insurance solution will be launched by Agria Pet Insurance at the ECCO FEI World Championships, a major horse show in Denmark. The move will make Agria the only provider in the UK to offer Lifetime insurance for horses and support Agria's mission to provide the best of care for pets, and peace of mind for their owners.
Speaking about the new product, Victoria Wentworth, MD of Agria Pet Insurance, explained, "EvoClaim provides us with super-efficient claims management and has been developed into a full end-to-end insurance system that as an organisation we rely on to support growth. Developing this to include our equine offering will enable us to enter a new market and continue to support our customers".
Ashley Moss, CEO of DWF 360 added, "Our partnership with Agria continues to develop and we are delighted that this is the case. We want to make sure our insurance, claims, and risk management platform consistently delivers for each of our clients so that they can meet the expectations of existing customers and attract new ones. Working closely with Agria we have been able to configure and adapt our platform to meet their requirements and expand their service offerings to help their excellent quality of service standards to their policyholders."