Startup spotlight: SIMON adds Nationwide to its platform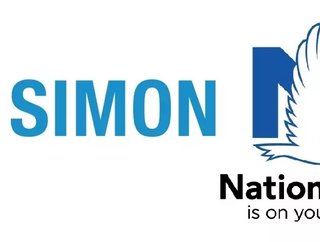 InsurTech Digital takes a closer look at SIMON Markets, an award-winning fintech that has recently added Nationwide as its latest insurance carrier
Headquartered in New York, SIMON has a singular goal: transforming the digital experience for financial advisors and unlocking greater levels of service for their clients. It achieves this through:
A comprehensive platform featuring a full suite of digital tools

On-demand education

An "intuitive" marketplace

Real-time analytics

Lifecycle management
The company's fusion of cutting-edge tech with leading expertise is resulting in a new industry standard, one that is simplified, codified, and consolidated within a single ecosystem.
Creating value for financial advisors
At the time of writing, SIMON works with over 85,000 finance professionals who collectively manage more than US$3tn in assets. 
The startup's solutions include: 
Spectrum

: A multi-dimensional framework that quantifies the risk profile of investments using five metrics - protection, upside, liquidity, simplicity, and history

An investment platform

: Featuring risk management tools, over 90 educational videos, inclusive product training, a compliance tracker, and more.
Furthermore, SIMON's quality as an organisation is attested by both its awards (such as being listed among the NYC Annual Awards' 'Best Places to Work' category) and the status of its investors. So far, these include Barclays, JPMorgan, Prudential, Goldman Sachs, HSBC, and others.
Another high-profile name has now been added to SIMON's list of associations: Nationwide. The Fortune 100 US insurance firm has been added as a carrier to SIMON's marketplace. Nationwide, which is almost a century old, is an ideal fit for an insurtech focused on delivering broad solutions and expertise in a rapidly evolving sector.
Protecting peoples' financial futures
Regarding this latest partnership, Scott Beshany, Chief Distribution Officer at SIMON, said, "Nationwide has an incredible history of innovation and advocacy and we couldn't be more thrilled to collaborate with their team and make their products available in our Marketplace. 
"Both firms are strongly aligned in the value we seek to create for financial professionals. SIMON's dedication to delivering intuitive technology that builds simplicity and transparency around annuity offerings supports Nationwide in its mission of helping people prepare for and protect their financial future."
Craig Hawley, Head of Annuity Distribution at Nationwide, expressed similarly positive sentiments about the collaboration:
"Nationwide has a decades-long track record of incorporating smart technology into the financial professional's day-to-day workflow. This is another big step forward in that effort, with a proven, innovative partner at our side. 
"With SIMON's platform, financial professionals can seamlessly integrate a range of annuities into their holistic planning process, creating greater efficiencies for their practice and a more comprehensive wealth management experience for their clients."
Images sourced from respective companies