US insurtech Glow seals $22.5mn for small business insurance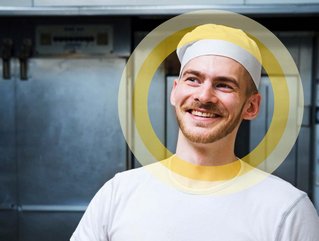 US insurtech Glow has secured US$22.5mn in Series A funding to become "the digital insurance agency for small businesses", a large but underinsured market
Glow, the San Francisco-based insurtech that describes itself as "the digital insurance agency for small businesses", has closed a US$22.5mn Series A funding round led by Cota Capital.
The round – which also saw participation from AV8 Ventures, Markd, Startup Venture Capital and Maiden Re – will fund innovation in Glow's digital insurance platform, which automates the insurance process for small businesses. Glow uses data to ensure that businesses get the correct cover for all their insurance needs at a lower cost, both when they purchase and when they come to renew. It will also use the investment to expand into more states across the US and serve more small businesses across multiple verticals.
It is the latest milestone for the firm, which was founded in 2018. The company began by offering workers comp insurance to small businesses in California and has since expanded to reach thousands of small businesses, who all use Glow to get the 'best-fit' insurance coverage.
Glow focusing on 'underinsured' market worth billions
According to Ben Malka, Partner at Cota Capital, the insurtech is pursuing a lucrative market: "Small business insurance is a US$100bn market, and it's underserved and underinsured. Glow's approach has all the elements the industry needs to bring small businesses into the new era of digital insurance. It offers the platform small businesses are moving toward, it's consolidated and convenient, and it helps the small business bottom line."
Samad Wahedi, CEO and Founder of Glow, adds: "Our goal is to take care of all small business insurance needs, because insurance provides the peace of mind to pursue your dreams. If you're a small bakery, you want to know that your employees and your assets are safe but your focus is on baking. At the same time, insurance comes out of your margins. Overpaying can mean a lot of cupcakes. We use data and cutting-edge technology to make sure you're always protected with the right coverage so you can focus on building your business."
Amir Kabir, partner at AV8 Ventures, adds: "Glow is building the next-generation digital insurance agency for SMBs in a large, growing market that is both fragmented and profitable. Their sophisticated approach to customer acquisition, data aggregation, underwriting and servicing is transforming traditional offerings while creating unique value and customer centricity for SMBs."