Cork: Challenges businesses face obtaining cyber insurance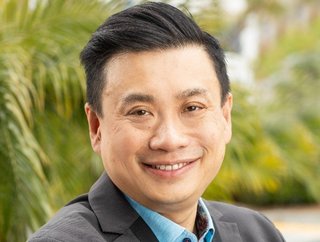 Cork CEO Carlson Choi says: "The cyber insurance industry is not designed to support the unique challenges of MSPs and the growing security needs of the millions of SMB clients they serve"
We speak to Cork CEO Carlson Choi about the challenges SMEs face in obtaining cyber insurance, and the complexities keeping MSPs up at night
InsurTech Digital speaks to Carlson Choi, CEO of cyber warranty company Cork, about the challenges SMEs are facing when securing cyber insurance, particularly for managed service providers (MSPs), who may find current cyber insurance unsuitable for their security needs.
What are the challenges that small businesses face when it comes to obtaining cyber insurance coverage today?
The biggest obstacles are ever-increasing premiums and decreasing coverage. This can make it very difficult for SMBs with limited resources to invest in the proper cyber protection they need.
Take the restaurant industry, where chains of franchised outlets often operate without any form of cyber protection. While they prioritise fire insurance and workers' compensation, the importance of protecting themselves from cyber threats is not fully recognised.
Meanwhile, in today's world where online ordering now accounts for roughly 40% of total restaurant sales, a cyberattack represents an existential business risk.
Ransomware and spear phishing are only growing in frequency, and the impact can be incredibly costly. SMBs need more protections in place in order to thrive without the worry of these threats.
Why does this complexity keep MSPs up at night?
The cyber insurance industry is not designed to support the unique challenges of MSPs and the growing security needs of the millions of SMB clients they serve.
On one hand, regulatory restrictions prevent MSPs from selling cyber insurance directly.
That can be a really big problem for small businesses that rely on their MSPs to help them navigate the tricky waters of cyber protection.
On top of that, the cumbersome and manual underwriting process for cyber insurance is a major challenge for MSPs who may struggle to assess and manage their clients' risks.
Even when coverage is in place, processing claims is complicated and unfavorable to clients.
The result is that a vast majority of MSPs' small business clients do not carry any form of cyber insurance coverage. This creates an acute need for a trusted simple, accessible financial solution against cyber risks.
How is Cork's cyber warranty approach different?
The main advantage of Cork's warranty over traditional cyber insurance is that it can be sold directly by MSPs to their clients.
This makes the process of obtaining financial protection against cybersecurity threats much more accessible and straightforward, with a lower entry point for coverage and fast claims settlements.
Cork's cyber warranty also covers specific incidents, such as ransomware, that traditional insurance policies may be slow to pay or even exclude altogether.
This means that businesses can rest assured that they will be protected against a wider range of cybersecurity threats, without having to navigate complicated insurance policies or worry about lengthy claim processes.
Would you say your solution competes with or complements traditional cyber insurance?
Our warranty can serve as a starting point for small businesses without existing cyber insurance and as a complementary piece of protection for mid-sized businesses requiring a contingency plan for their existing insurance.
Much like AAA for auto insurance, the warranty covers incidents that traditional cyber insurance typically does not, such as deductibles and ransom payments, and pays out fast without the need for an insurance broker.
Describe the application process for Cork cyber warranty. How does the technology work?
Cork takes a different approach than traditional manufacturer warranties by being vendor-agnostic, which means it can be connected to almost any technology stack, saving MSPs the need for additional security investments.
Underwriting is based on this connection, and real-time data is provided through integrations with MSPs' RMM technology. In the event of an issue, such as a change in multifactor authentication, Cork provides alerts in real-time to MSPs, which creates a safer environment, ultimately reducing the likelihood of incidents.
This approach allows for fast and effective analysis and action, which is key to managing cyber threats.
How do you plan to expand services in the future to continue best-serving MSPs and the evolving cybersecurity needs of their SMB customers?
Cork's Early Access Program hit full capacity just three weeks after launch due to high demand from MSPs.
As we prepare for general availability this Fall, we're committed to expanding our services to provide even more value to MSPs and their SMB clients.
Our focus remains on our data-driven active risk management solution, Protection from the Inside Out™, allowing us to quickly identify risks and provide financial coverage if a security incident occurs.
We'll also be providing flexible premiums and customisable coverage options to tailor our services to the specific needs of SMBs.
We understand the importance of making our platform easily accessible to MSPs and their clients, and we're excited to partner with more MSP security stack vendors to increase protection for small businesses.
As the cybersecurity landscape advances, we'll continue to innovate and improve our platform to provide the best coverage and protection possible.
******
For more insights from InsurTech Digital, you can see our latest edition of the InsurTech Digital here, or you can follow us on LinkedIn and Twitter.
You may also be interested in our sister site, FinTech Magazine, which you can also follow on LinkedIn and Twitter.
Please also take a look at our upcoming virtual event, InsurTech LIVE, coming on 18th October 2023.
******
BizClik is a global provider of B2B digital media platforms that cover Executive Communities for CEOs, CFOs, CMOs, Sustainability Leaders, Procurement & Supply Chain Leaders, Technology & AI Leaders, Cyber Leaders, FinTech & InsurTech Leaders as well as covering industries such as Manufacturing, Mining, Energy, EV, Construction, Healthcare + Food & Drink.
BizClik – based in London, Dubai, and New York – offers services such as Content Creation, Advertising & Sponsorship Solutions, Webinars & Events.