Insurance broker Superscript announces two new C-suite hires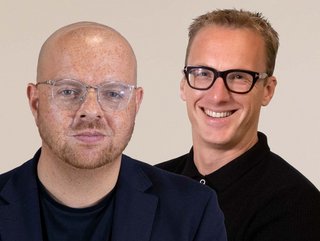 Chris Barclay (left) and Tim Joslyn will reinforce Superscript's executive team.
Insurance broker Superscript has appointed two new senior executives, barely six months after raising over US$50m in a Series B funding round.
Small business insurance broker Superscript has named two new additions to its leadership team, barely six months after raising more than US$50m in a Series B funding round.
The reinforcements will position Superscript for the next stage of its growth and cement its position as a disruptor in commercial insurance. Tim Joslyn has already joined the company as Chief Technology and Operations Officer, and he will be joined by Chris Barclay as Chief Commercial Officer next month.
The two new hires will support Superscript's existing leadership team, led by Co-Founder and CEO Cameron Shearer. The rapidly growing insurtech has been busy in the last year; as well as becoming a Lloyd's broker and expanding to the Netherlands, it has also arranged a dedicated insurance line slip specifically aimed at crypto-mining businesses.
Speaking of the two new appointments, Cameron Shearer says: "The SME economy is diverse and complex, requiring innovative technical solutions to meet insurance demands. With the addition of Chris and Tim, Superscript has never been in a stronger position to capture significant market share in the UK, and increasingly, beyond.
"The experience and passion they bring in their respective fields further elevates Superscript as the challenger in business insurance, where technical and operational legacy is increasingly holding back the delivery of better customer experiences and better results for insurers. Building on our success to date, we're dedicated to driving significant advancements for both the insurance industry and our valued customers."
Who are Superscript's two new hires?
Barclay and Joslyn will bring much-needed experience to Superscript's executive setup – a valuable commodity at any growing business. Their recruitment, coming just seven months after the firm's Series B raise, will in part have been made possible by the US$54.5m investment.
Tim Joslyn, who has already joined the business, will be tasked with advancing Superscript's multi-carrier technology and data science capabilities. In a role that combines the familiar CTO and COO functions, he will also oversee the rollout of new operational capabilities across the insurtech, a statement reads.
He brings over 20 years' experience in the fintech sector. He has worked alongside Private Equity in payment company buyouts; been Co-Founder and CTO of Pollinate, a data-driven fintech that raised over US$150m in funding; and invested in businesses such as Luscid, which provided a data insights platform aimed at the sport and entertainment fields.
Joslyn will work closely with Superscript's incoming CCO Chris Barclay. He joins from broking giant Marsh, where he was Managing Director, Head of UK Affinity. He also possesses more than two decades of experience in the UK and overseas, having previously held senior positions at JLT/Thistle.
In his new role, Barclay will ensure client experiences are consistent across Superscript's various distribution channels – including direct, as well as through partnerships.
He will work on some of Superscript's key offerings such as embedded insurance and banking propositions, along with driving growth of the firm's broking services throughout Europe.
******
For more insights from InsurTech Digital, you can see our latest edition of InsurTech Digital here, or you can follow us on LinkedIn and Twitter.
You may also be interested in our sister site, FinTech Magazine, which you can also follow on LinkedIn and Twitter.
Please also take a look at our upcoming virtual event, InsurTech LIVE, coming on 18-19 October 2023.
******
BizClik is a global provider of B2B digital media platforms that provides executive communities for CEOs, CFOs, CMOs, Sustainability Leaders, Procurement & Supply Chain Leaders, Technology & AI Leaders, Cyber Leaders, FinTech & InsurTech Leaders as well as covering industries such as Manufacturing, Mining, Energy, EV, Construction, Healthcare, and Food & Drink.
BizClik – based in London, Dubai, and New York – offers services such as Content Creation, Advertising & Sponsorship Solutions, Webinars & Events.