Insurtech Superscript becomes Lloyd's broker for Europe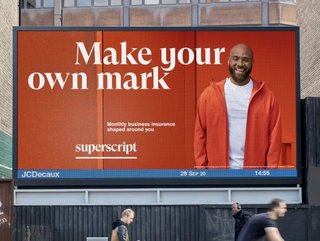 Insurtech Superscript has become Lloyd's broker for Europe following its recent continental launch
Insurtech Superscript - and its advisory service, SuperscriptQ, have become Lloyd's broker for Europe following authorisation from the global leading insurance giant.
Superscript is the first UK insurtech to become a Lloyd's of London broker and is transforming business insurance to meet the fast-changing needs of SMEs.
The news follows the broker's launch in Europe, which saw it open an office in the Netherlands after it obtained accreditation from Dutch regulator AFM to operate as a broker across the European Economic Area (EEA).
Superscript leading in Commercial & Liability
According to reports, SuperscriptQ sources insurance for high-growth tech companies with emerging risks in digital assets, fintech, and medtech. Market demand has seen the insurtech scale quickly in Europe, exceeding initial forecasts by over 20%.
The insurtech's European team are experts in commercial and liability insurance and provides a number of specialist coverages, including cyber insurance, Directors and officers, Professional indemnity, Technology liability, Commercial crime, Intellectual property, and Medical malpractice.
Superscript's growth trajectory boosted by Lloyds partnership
Experts say Lloyd's accreditation in Europe will boost SuperscriptQ's growth trajectory following its access to Lloyd's European market.
Speaking about the new partnership, David Dickson, Director of SuperscriptQ, said: "The Lloyd's brand is world famous and the centre of the world for insurance; the 'Wall Street' for insurance if you will. Lloyd's, however, is so much more than a building in the centre of London."
He continued: The marketplace, rich capacity, claims experience and underwriting ability has been decentralised, which allows our team in the Netherlands to source market-leading coverage for Europe's most exciting tech companies. Having both of Superscript's regulated entities registered with Lloyd's is an exciting development for the business, and a commitment to our clients on a continental basis."