Superscript launches insurance for crypto-mining businesses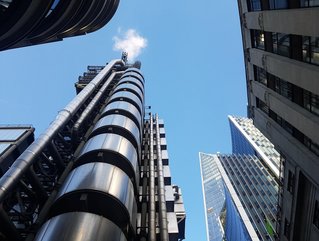 The line slip is backed by leading underwriters on the Lloyd's market (pictured).
Digital insurtech Superscript has arranged an insurance line slip specifically aimed at crypto-mining businesses in North America
Digital insurtech Superscript is launching a new property insurance line slip that specifically targets crypto mining firms in North America – something the London-based company believes is a first of its kind for the insurance market.
The new proposition combines the insurance capacity of some of the leading underwriters on the Lloyd's market, providing dedicated capacity for crypto-mining businesses. Superscript says the industry has traditionally struggled to find insurance, due to the reluctance of insurers to underwrite the inherent risks of crypto mining.
Crypto miners with North American assets will be able to access the line slip through their usual insurance broker – and Superscript has already secured its first client. It's the insurtech's latest attempt to improve insurance access for digital asset businesses, following the launch last year of a new product named Daylight, which offers technology liability and cyber insurance to businesses in the crypto space.
Need for comprehensive insurance 'evident'
In less than a year, the London-based outfit has become the first UK insurtech to be a Lloyd's of London broker; expanded into continental Europe for the first time; and secured a US$54mn Series B round to help fund its growth.
Speaking about the arrangement of the new line slip, George Frith, Account Manager for Digital Assets at Superscript, says: "Last year was a tough year for crypto miners, with the need for comprehensive insurance made more evident than ever before. This line slip is a huge step forward in addressing the capacity crisis among insurers for Web3 businesses.
"Superscript's Digital Assets team is the gateway between the on-chain crypto community and off-chain insurance industry. The agreement of some of the most forward-thinking property underwriters in the Lloyd's market to be part of the line slip is evidence that our efforts to bring the two together are cutting through and that insurers are sensing the huge opportunity in underwriting crypto, blockchain and Web3 businesses."
What risks do crypto mining firms face?
The environmental impact associated with crypto mining is reasonably well understood; according to the European Central Bank, some crypto assets have a carbon footprint equivalent to medium-sized European countries like Spain, the Netherlands or Austria. Many crypto mining operations are transitioning to a more renewable model, although the risks involved with crypto mining don't stop there.
Mining operations involve extensive upfront costs, are subject to increasing overtures from regulators, and are always at the whim of a volatile crypto market. As Superscript points out, these factors explain why crypto mining operations have often struggled to find insurance that covers the full risk set associated with crypto mining.