Marsh places insurance for UK's first planned rocket launch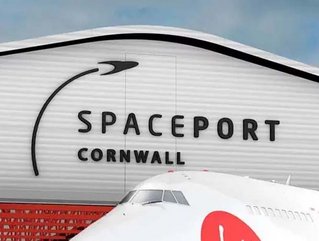 The launch will take place at Spaceport Cornwall. © Spaceport Cornwall
Insurance broker Marsh has placed insurance for the UK's first planned rocket launch, which is expected to come later in this calendar year
Insurance broker Marsh has placed insurance with insurance firm Beazley to cover the planned launch of the first space rocket to lift off from the UK.

The policy was placed on behalf of aerospace company Space Forge and covers loss to the rocket's payload. The launch – expected to take place this year at Spaceport Cornwall, one of the UK's first domestic spaceports – will carry Space Forge's Forgestar-0 prototype space factory, which can create materials that can't be made on Earth, as well as other satellites. It is hoped that Forgestar can become the world's first fully returnable and re-launchable satellite platform.
It is the latest step in the UK's commercial space programme. The Space Industry Act 2008 established a regulatory framework for commercial space operations, and the UK government is currently endorsing three separate commercial spaceports including the one at Newquay, in Cornwall. Spaceport Cornwall received its spaceport license earlier this month, and the British government secured more than £1.8bn from the European Space Agency (ESA) to support its space programme earlier this week.
But rockets are not cheap to build or launch, so losing payload uninsured would be an untenable risk for aerospace companies to bear.
Insurance 'a milestone ticked off' in UK space race
Neil Stevens, Senior Vice President for Aviation and Space at Marsh Specialty, says: "This is truly a historic moment for the UK, as both the ambition and capability to launch satellites into space becomes a reality. Insurance is a vital consideration for any mission which contemplates commercial space activity; Marsh is proud to work with Space Forge on this landmark project, which will take us all a step closer to in-space manufacturing."

Space Forge's Chief Technology Officer and Co-Founder Andrew Bacon says: "The upcoming launch is a huge moment for Space Forge. It's been an exciting journey so far, with lots to consider in terms of logistics, legality and security – alongside the actual development, installation and launch of our satellite. It's great to have another important milestone ticked off the list, having secured the correct insurance. It gives us peace of mind as we prepare for our inaugural mission with ForgeStar-0."

Beazley's Head of Space, Denis Bensoussan, continues: "In recent years, new space ventures have emerged as the fulcrum of innovation, investment and growth, and insuring the first orbital launch from UK soil carrying Space Forge's first satellite is something we are naturally very proud of. This changing space industry requires different insurance solutions and we need to keep thinking ahead and innovating to enable and support its development."