M&A protection insurtech io.insure expands to UK market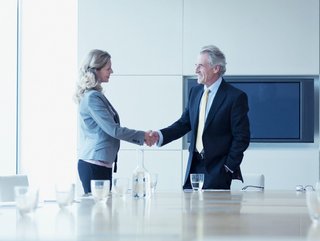 io.insure offers an online insurance marketplace that revolves around M&A dealmaking.
The Sydney-based insurtech io.insure, which offers specialty insurance for SMEs based around M&A dealmaking, has launched in the UK with a new hire
Insurtech io.insure, which describes itself as the "world's first M&A and specialist insurance marketplace" for SMEs, has expanded to the UK.
The UK is the second largest fundraising market in the world for fintech alone, according to a recent report from Innovate Finance, with US$12.5bn in capital invested last year. More than US$10bn of that was invested in fintechs based in London. That level of funding is matched by the extent of M&A activity, with the UK now boasting Europe's largest private equity market. That amount of activity calls for risk protection around transactions.
Io.insure offers personalised protection for the buyers, sellers and owners of SMEs during the dealmaking process. Its digital insurance marketplace connects customers, advisors, distributors and insurance partners in one place.
To herald the expansion, the Sydney-headquartered business has appointed George Apperly as Managing Partner. Apperly, who joins io.insure from Lockton where he was Vice President of Transactional Risks, will be responsible for the platform's growth in the UK and the development of products such as Mio, the company's M&A insurance online product for SMEs, as well as other financial lines and specialty insurance products.
'Huge volume of deals go uninsured', io.insure says
Killian McDermott, Co-Founder and Executive Partner at io.insure, says: "I am extremely pleased to welcome George and to announce the launch of io.insure in the UK – first launched in Australia then the US last year – to address the global issue of underinsurance within the SME M&A market.

"With an estimated 5.6mn SMEs in the UK and with a huge volume of deals happening without insurance, io.insure is designed to meet this need for underserved SMEs, which are the lifeblood of the UK economy."

Apperly says: "With groundbreaking technology and unmatched expertise, io.insure is opening up a whole new area, reaching a critical market segment that has previously been underinsured and underserved.

"Both the need and the scope of the opportunity are therefore huge. I look forward to building the platform in the UK as part of the broader effort to address this global issue, and developing it to offer further digitalised financial lines and SME specialty insurance products."