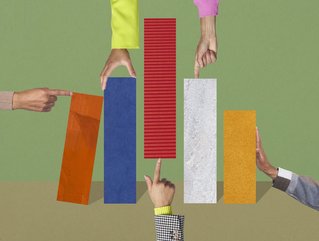 The 10 funding rounds on this lost collectively amount to over US$3.4bn of investment.
We round up the 10 largest insurtech funding rounds in the history of the industry, with one company raking in over US$1.4bn in total!
Raising money is an extremely important part of business – and whether you choose to get it from venture capitalists or bootstrap your company's growth, it's becoming an increasingly scarce commodity in today's fundraising environment. This Top 10 looks at the largest raises in the history of insurtech.
We've focused only on named venture funding rounds from Series A through to Series J, and only counted those from pure-play insurtechs. So, let's take a look at the 10 biggest fundraises in the history of the insurtech sector.
10. Various

US$250m

There are four separate insurtech fundraises which have raised US$250m for their respective recipients. Remarkably, three of them (in 2019, 2020 and 2021) were all raised by the Silicon Valley-based small business insurer NEXT Insurance, whose role in this list is not limited to this number 10 placing. Indeed, look out for their name a little later. The other came courtesy of cyber insurer Coalition, which has raised more than US$750m to date; its July 2022 Series F round was the largest of them all.
US$255m
This Series D raise from Acko announced in July 2021 is almost four times the size of the company's other Series funding rounds, and more than half of the total amount raised since the firm was launched in 2016. The Bengaluru-based insurtech – which secured unicorn status as a result of this raise – offers a range of digital insurance products ranging from car and bike cover to health, life and travel insurance. It has sold more than 1bn policies to date and claims to settle in as little as 10 minutes.
US$265m
It's a second airing in this list for Palo Alto-based small business insurer NEXT Insurance – and unusually for a Top 10 list (which we plan in advance) this one is hot off the press. Only yesterday, the insurtech announced a US$265m fundraise led by Allianz and Allstate, which were both also entering into a strategic announcement with the firm. It came just two days after the firm had celebrated its 500,000th active customer.
US$280m
Collective Health is a modern TPA that integrates all aspects of workplace health insurance provision to deliver better outcomes for employees. After a US$210m Series E round in 2019 that narrowly missed being included in this Top 10, the San Francisco-based firm followed it up with a US$280m Series F round in May 2021. The company's corporate partners include Pinterest, Activision Blizzard, and Zoom.
US$300m
Lemonade's US$300m Series D round in April 2019 demonstrates what a trailblazer the New York-headquartered digital insurance company has been for the industry. Indeed, prior to this, still the largest capital raise in the company's history, the insurtech had already been through seven separate fundraises and garnered over US$170m's worth of investment since it was founded in 2015.
US$315m
Washington-based insurtech Pie Insurance is on a mission to revolutionise workers' comp insurance – particularly for small-to-medium-sized firms. When it raised US$315m as part of a Series D round in September 2022, it was the largest fundraise for any US-based P&C insurer. CEO John Swigart called the funding round 'monumental' for the business.
US$350m
Prior to going public in October 2020, usage-based auto insurer Root set about creating a company that works better for car insurance customers. Part of that mission was reinforced by a US$350m Series E round in August 2019 – the largest amount generated by the Ohio-based insurtech to date, three-and-a-half times higher than any other sum it had raised to that point. At the beginning of last year, the firm, which is led by Alex Timm, followed up with a US$300m Post-IPO Debt round.
US$350m
The pet insurance category has emerged from the shadows over the last decade or so, firmly establishing itself as a lucrative insurance vertical. One of the leaders in this space is London-based ManyPets (formerly Bought by Many), which raised a US$350m Series D round in June 2021. Earlier this year, we caught up with ManyPets Co-Founder and CTO Guy Farley about the company's momentous success so far.
US$400m
Extraordinarily, the top two positions are dominated by the same company. European insurtech wefox, which has been a pioneer of the region's digital insurance space over the past few years, announced a US$400m Series D round in July 2022 – but this is far from the company's largest ever capital raise, as we're about to discover. In total, the Berlin-based insurtech has now raised US$1.4bn in backing to date.
US$650m
Wefox's largest funding round was a US$650m Series C announced 13 months earlier – in June 2021. Other large raises by the firm include a combined US$235m over two separate tranches of Series B rounds in 2019. The firm's ability to generate backing from investors is testament to the value it has created within the digital insurance space; it is active in eight countries, employs more than 1,300 people, and has served over 2m customers and counting.
******
For more insights from InsurTech Digital, you can see our latest edition of InsurTech Digital here, or you can follow us on LinkedIn and Twitter.
You may also be interested in our sister site, FinTech Magazine, which you can also follow on LinkedIn and Twitter.
******
BizClik is a global provider of B2B digital media platforms that provides executive communities for CEOs, CFOs, CMOs, Sustainability Leaders, Procurement & Supply Chain Leaders, Technology & AI Leaders, Cyber Leaders, FinTech & InsurTech Leaders as well as covering industries such as Manufacturing, Mining, Energy, EV, Construction, Healthcare, and Food & Drink.
BizClik – based in London, Dubai, and New York – offers services such as Content Creation, Advertising & Sponsorship Solutions, Webinars & Events.