Wefox hits US$4.5bn valuation after $400mn D round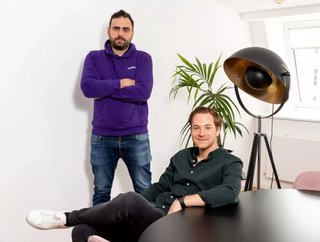 Wefox is now the most valuable privately-held insurtech in the world following Series D funding round
Wefox, the Berlin-based insurtech, has become the most valuable, privately held insurtech globally following its latest mega-funding round.
The event, which raised US$400mn for the rapidly expanding insurtech, has also boosted the company's valuation to $4.4bn - a 50% increase on its previous valuation just over a year ago.
Founded in 2015, Wefox recently hit the two million customers milestone and offers a number of insurance products and services through in-house and external brokers. It has also grown faster than direct-to-consumer models of insurtech competitors which include rival German startup Getsafe to become the fastest expanding insurtech in Europe.
Wefox founder and CEO, Julian Teicke credits the company's strategy of growing its user base by getting third-party brokers to use the insurtech to advise their own customers, with doubling revenues to $320mn in 2021. Wefox also generated $200 million between January and April 2022, with predictions suggesting it will reach hit $600mn in turnover by December.
According to reports, the insurtech also has a network of 3,000 independent brokers in Germany, as well as brokers in Switzerland and Austria.
Speaking recently to the press, Teicke told reporters, "Wefox's 'secret sauce' is in its business model of indirect distribution, which has enabled the company to scale faster than any other insurtech in the world. Our model is unique in the insurtech space, since all others go direct to consumer."
He continued, "We can then focus on enabling our brokers, agents, and affinity partners to target the most profitable customers, which improves our loss ratios and customer lifetime value."
Teicke added. "Our model enables Wefox to drive a superior financial profile which puts us on a clear path to profitability."