Insurtech timeline: wefox's journey to a US$3bn valuation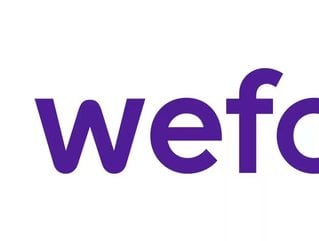 Wefox's $650m Series C funding round has set a new industry standard and made it one of the world's most valuable insurtechs. We explore how it happened
2014
Wefox was conceived with a mission to "make insurance simple" using an innovative, tech-based approach. The company wanted (and wants) to pay claims faster, resolve problems easier, and save customers money through more efficient technology.
Although based in Berlin, wefox itself is Swiss and exemplifies the international flexibility of modern insurtech startups.
2015
Following a pre-seed round, wefox officially launched. The insurer-customer relationship is changing and the company believes that convenience, transparency, and an intuitive user experience are its foundations.
"With one eye on the emergence of the fourth industrial revolution, we knew that insurance was ready for innovation and ready to allow us to restore its original purpose: enabling people to be safe," said Julian Teicke, Founder and Group CEO. 
2016 to 2017
Two important funding rounds take place: a $5.5m seed round in January and a $28m Series A in September.
Wefox's combination of a global brokerage network with data analytics and IoT devices is laying the foundation for an exciting new insurance framework. In Teicke's vision, insurance policies will become adaptable, real-time processes that seamlessly integrate with peoples' lifestyles to provide fully personalised coverage.
2019 
The popularity of wefox tangibly exploded when the company drew a total of $235m in its Series B round led by Mubadala Capital. The round's total was the sum of two separate events, one in March ($125m) and the other in December ($110m).
2020
By now, wefox had established a firm grip on the European market and generated a revenue of $143m. Impressively, considering its youth and contrary to other startup's struggles to do likewise, the company reached profitability in five years.
Wefox has eight offices throughout the region, over 600 employees and over 1,000 advisors. 
2021
Wefox broke an insurtech record when it raised $650m in a single (Series C) round. Now valued at $3bn, it has become one of the most valuable startups in the sector.
"We've grown our business significantly over the last six years since we launched and we have delivered strong year-on-year growth," commented Teicke. "wefox will become the leading personal insurance company within the decade."
At the time of writing, the company's investor and partner portfolio includes Munich Re, Goldman Sachs, and the Samsung Catalyst Fund.

Image source: wefox