Top insurtech news stories from the past week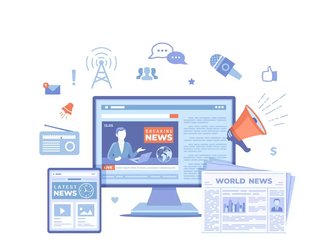 Insurtech Digital takes a look at this week's top stories featuring firms such as Llyods, Open, and Insurify
It's been a busy week in the insurtech industry with several firms making announcements from the latest funding rounds to major insurance partnerships. As such, we take a look at the top insurtech stories from this week in a news round-up. 
Mergers and Acquisitions 
Noyo, a leading API platform and connected insurance company, has announced an expansion of its partnership with The Guardian Life Insurance Company of America. The partnership aims to broaden its connected insurance platforms. By integrating its API solution for fast, accurate data exchange, Guardian will scale its ability to seamlessly connect with key benefits administration platforms across the industry.
Insurtech Assurely and Otso, a property Fintech company, have formed a partnership to provide new cover for the commercial real estate industry. Combining their services, the two companies aim to offer customers a new package of products, as well as, aid landlords in mitigating the risks associated with leasing. 
Lloyd's has entered a partnership with geospatial insurtech McKenzie Intelligence Services (MIS). The two-year collaboration will provide Llyod's with multi-source intelligence through MIS's Global Events Observer. It will also allow Llyod's to deliver and settle claims faster. 
Funding rounds 
Australian insurtech Open has raised US$31mn in a Series B funding round led by venture capitalists Movac and Latitude. Existing investor AirTree Ventures (AU) also raised capital for the round. This latest investment brings the company's total capital raised to US$53mn. 
Virtual insurance agent insurtech, Insurify, has raised US$100mn in a Series B funding round led by Motive Partners, a specialist private equity firm involved in financial technology investment. 
Thai insurtech Sunday has raised US$45mn in a Series B funding round, which was supported by leading technology company Tencent. Participants of the round also included SCB 10X, Vertex Growth, Vertex Ventures Southeast Asia & India, Quona Capital, Aflac Ventures, and Z Venture Capital. 
Other news 
Insurtech The CareVoice has launched an API-based infrastructure and health ecosystem as its new operating system to allow insurers to create bespoke health customer journeys. The new system is an evolution of CareVoiceOS, the company's technology platform and the first healthcare operating system for insurers. The health insurtech has also announced it is collaborating with several major insurance companies including Generali, Cigna, and Prudential Financial Inc (PFI).