Tencent backs Bangkok insurtech startup Sunday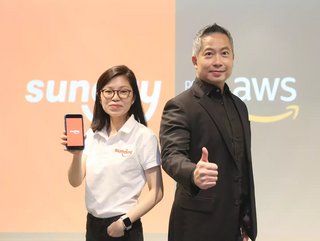 Chinese tech giant Tencent has supported the Thai insurtech in a US$45mn Series B funding round
The Bangkok-based insurtech Sunday has received investment support from one of the world's leading technology companies, Tencent, in a Series B funding round. The drive also saw SCB 10X, Vertex Growth, Vertex Ventures Southeast Asia & India, Quona Capital, Aflac Ventures, and Z Venture Capital take part in the round, which raised US$45mn.
Sunday, which was launched in 2017, and is classified as a 'full stack' insurtech company, specialises in providing cover for the motor and travel insurance sectors, managing underwriting, and the distribution of its policies. 
Sunday, which has a customer base of 1.6 million, provides a complete online service that also includes subscription-based smartphone plans along with the Sunday Health for Business, a healthcare coverage program for employers. Sunday also offers subscription-based smartphone plans through partners.
Indonesian markets for Sunday
The invested capital will be used to advance Sunday's services, which utilise Machine Learning (ML) and Artificial Intelligence (AI) as part of the underwriting process. The funds will also be use to grow the insurtech's presence in other Asian markets, by creating distribution channels and insurance agents in Indonesia. 
According to reports, data suggests that although the adoption of insurtech services has historically been low in the region, the pandemic has generated a boost in the market, driving consumer interest particularly in the health insurance sector.
Speaking about the new funding round - and how insurtech will be developing in Asia, Sunday's CEO, Cindy Kuo explained, "Awareness for health insurance will continue to increase and we believe more consumers would be open to shop for insurance online. 
She added, "We plan to expand our platform architecture to offer retail insurance to our health members and partners while we continue to grow our portfolio in Thailand and Indonesia."