The CareVoice launches API-based infrastructure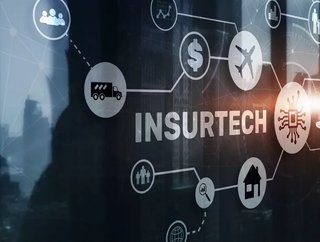 Insurtech The CareVoice has launched an API-based infrastructure and health ecosystem to allow insurers to create bespoke health customer journeys
Health insurtech The CareVoice has announced an API-based infrastructure and health ecosystem as its new operating system with the aim of allowing insurers to create bespoke health customer journeys. The new operating system is an evolution of CareVoiceOS, the company's technology platform and the first healthcare operating system for insurers. The health insurtech has also announced it is collaborating with several major insurance companies including Generali, Cigna, and Prudential Financial Inc (PFI). 
Neil Liang Co-founder & CPO at The CareVoice, said: "More and more insurers are embracing the move to open platforms and digital ecosystems. Our new offering gives them an efficient way to be competitive in a fast-transforming industry by combining compelling health services with their insurance products, and digitizing their customer experience, all under their own brand." 
From Version 1.0 to 2.0
CareVoiceOS was launched in 2019 using the CareVoice app which aggregated different health technologies and services for customers of insurers. The operating system drove the company's growth through many partnerships with insurers, enabling them to design and release population-specific health insurance and related customer experiences.
The recently launched plug-and-play open platform (version 2.0) allows insurers to orchestrate a health ecosystem and create their own solutions, thus opening the market to insurers who did not want to use a third-party app. Through its API, CareVoiceOS enables multiple front-end solutions for insurers, giving them the ability to engage with their existing and future customers on any channel.
Collaborating with other insurers to accelerate its geographic expansion 
CareVoice is collaborating and covering more markets with several major insurers. These are Generali, Cigna, and Prudential Financial, Inc. (PFI), a US-based multi-national financial services company. The first two new markets being rolled out are Malaysia and Thailand, and the next SEA markets include Singapore, the Philippines, Vietnam, and Indonesia. Several European and Latin American markets are also in the works. CareVoice plans to be present in 10 markets within the coming six to nine months.
Julian Mengual, Regional CEO, South East Asia & Regional Health Solutions at Cigna, said: "In partnering with CareVoice to support differentiated offerings for specific customer segments, we have launched the women care proposition as a first milestone in Hong Kong. We look forward to continuing to see the evolution in the benefits that the platform provides and the development of the health services ecosystem that CareVoice can make available for our customers in South East Asia."