Otso and Assurely form strategic partnership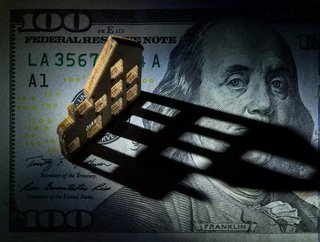 Insurtech Assurely will provide cover for commercial real estate alongside Otso's proptech services
Two leading technology service companies are joining forces to offer a new commercial property insurance solution. The Texas-based insurtech Assurely and Otso - a property fintech firm, have partnered to provide new cover for the commercial real estate sector.
Currently, Assurely - which is led by Ty Sagalow - one of the founding members of Lemonade - offers insurance products to new online businesses, including eCommerce marketplaces. The collaboration with Otso will be the insurtech's first venture into the commercial property industry. 
Meanwhile, the fintech firm Otso operates as an alternative service provider for commercial renters who usually need to provide cash deposits and credit approval letters to potential new landlords. 
Otso and Assurely collaborative service
The combined services of Otso and Assurely will offer customers a unique new package of products which have been hailed as the commercial real estate industry's 'first insurance for lease security'.
The service will help landlords mitigate the risks of leasing and the coverage is underwritten by the full-service risk exchange, Accelerant, which manages the requirements of SMEs.
According to reports by Assurely, there is an estimated US$250bn in commercial real estate lease deposits sitting in bank accounts in the US that is static. The new products will tap into these stagnant funds and create a more financially viable solution for the marketplace. 
Speaking about the new partnership, Ty Sagalow, explained that the commercial real estate industry undergoing swift changes and that service providers must keep up with market demands. 
He said, "Assurely was built for just such times; it's where we shine. As the program's Managing General Underwriter, we are thrilled to partner with Otso, Accelerant, and key CRE players to enable landlords and tenants to succeed in such a changing environment."
Josh Feinberg, CEO of Otso, also described the collaboration as a turning point for the fintech. "We've proven the demand for alternative lease securitisation nationally with over $12mn in applications this year alone," he said. 
"Landlords and tenants all over the country are leveraging us to improve leasing experiences and outcomes in their assets. 
Feinburg added, "By partnering with Assurely and Accelerant, we're enhancing the strength of our solutions while expanding the size of the securitization supported; it's a win-win."