Australian insurtech Open raises US$31mn in Series B funding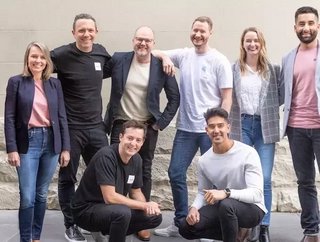 Open, an insurtech based in Australia, has raised US$31mn in Series B funding led by Movac and Latitude
Australian insurtech Open has raised US$31mn in a Series B funding round led by venture capitalists Movac and Latitude. Existing investor AirTree Ventures (AU) also raised capital for the round. This latest investment brings the company's total capital raised to US$53mn. 
The news comes as Open looks to expand its business internationally, launching in New Zealand later this year and the UK in 2022. Open says it will use the funds to expand its teams based in Australia and New Zealand, accelerate growth and add new products for the SME segment. The funding round follows a strong year, which saw the business more than double its revenue.
Capitalising on connected insurance
Jason Wilby, one of Open's Cofounders, said: "Imagine a world in which you only pay for car insurance based on how much you drive, your home contents policy automatically updates when you buy new tech, and your travel insurance automatically activates when you land in another country. These are the possibilities Open's connected insurance offers today through our direct to consumer brand Huddle, as well as partnerships with leading brands such as Telstra Plus, AHM, and On by EnergyAustralia." 
Discussing the insurtech industry, Jason Graham, Partner, Movac, said: "Insurtech is years behind payments and lending in terms of digitisation and it's in need of renewed focus on customer outcomes.
"Open is the leading embedded insurance player across Australia and New Zealand. Their technology is built to bring trust back to the insurance industry and through their exponential growth, we can see that consumers prefer this new, ethical, digital way of doing insurance. Open had a number of investor options, and we're delighted that they were compelled by our experience, networks, and investment track record. Open becomes our ninth portfolio company in Fund 5," he added. 
Jonathan Buck, Cofounder of Open,  "We've always been driven to deliver better outcomes for customers by solving insurance problems with technology. Now, with international VC funds, Movac and Latitude, backing our mission, we're excited about helping customers across the world save money, time, and stress." 
Open's partners can embed insurance into any app or website in just a couple of hours by using the company's APIs, making it simple to share data, prepopulate quotes, and offer personalised savings. Fintechs, car and home lenders, telcos, utilities, and insurers are partnering with Open to create new revenue streams by offering embedded insurance, Open claimed