Lloyds uses earth observation technology in MIS partnership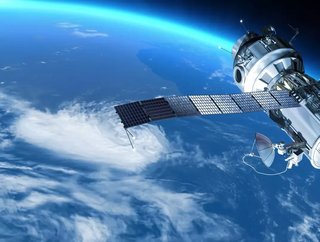 Lloyds and the geospatial insurtech McKenzie Intelligence Services MIS, will partner for two years as part of the earth observation programme
Lloyds has announced that it has entered a new, two-year partnership with the geospatial insurtech, McKenzie Intelligence Services (MIS).
The collaboration will benefit Lloyds by providing the insurance giant's market with access to multi-source intelligence via the insurtech's Global Events Observer. As well as real-time data, Lloyds will have access to the platform's satellite imagery. 
The partnership, which is part of the Future at Lloyds Blueprint Two strategy, will also enable Lloyds to deliver and settle claims more quickly, as well as speeding up payments for customers. 
According to reports, the initiative looks set to create the world's most advanced digital and technology-led insurance marketplace. 
Founded in 2017, the MIS GEO platform utilises artificial intelligence (AI) and machine learning (ML) technologies, combined with government intelligence techniques to swiftly analyse information gathered from satellites, global sensor networks, and drones. The technology was also part-funded by the European Space Agency (ESA) through its Space Solutions Business Applications program
General Earth Observation for risk mitigation
GEO platforms are becoming more popular in the areas of risk mitigation for climate crisis incidents and large-scale events. The data gleaned from earth observation platforms are instrumental in settling claims and deciphering both risk and fault. 
The GEO platform supplied by MIS will provide Lloyds customers with real-time analysis of events including storms, floods, and wildfires. The information will enable insurers to identify and assess damages at a time when physically visiting the site is limited as a result of natural disasters. 
Lloyds expects the technology partnership to provide instant benefits to reserving, claims management, underwriting and operations across its marketplace as well as enhancing accuracies.
Speaking about the new collaboration, Patrick Tiernan, chief of markets at Lloyds, said, "We are really pleased to be partnering with MIS. The agreement provides Lloyd's market with geospatial data that will enable us to better serve our customers by paying them faster and more efficiently."
He added, "Through the Future at Lloyd's, we have set out to create the world's most advanced insurance marketplace, and this partnership is another step towards that goal."
Forbes McKenzie, CEO of MIS said the partnership would enable MIS to better explore the capabilities of the technology and would be good for the insurance market. "Our participation over the past two years in the Future at Lloyd's program has afforded us unparalleled insights into how our technology can add value to the whole insurance value chain." 
Global GEO service
The collaboration will also show the potential of earth observation technology in terms of data collection and how it can be used to improve customer services, said Volker Schumacher, business applications engineer for ESA.
"The GEO project is a prime example of what can be achieved if globally available satellite earth observation information extraction is automated and harnessed. This, in combination with ground-based geospatial data, will help deliver an innovative, customer-driven service within Lloyd's market."
He concluded, "Through our Business Applications program, we are supporting companies whose business is 'powered by space' to improve everyday activities and address real market needs."