Could insurance technologies save more lives in earthquakes?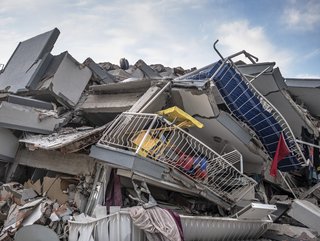 The aftermath of an earthquake claims as many, if not more lives than the actual event. New technologies used by the insurance industry are helping
News that the recent death toll from the earthquake along the Turkish/Syrian border now has been confirmed at 21,000, is truly shocking.
Worse still, it's early days. That number will inevitably rise as more of the missing are presumed dead and victims succumb to injuries and disease in the disaster zones.
According to recent reports, the cost to human life from this catastrophic event has even surpassed the devastating event in Fukushima, Japan - which took place on March 11th 2011 - and killed more than 18,400 people.
The monumental destruction cannot be understated. The 7.8 magnitude earthquake hit the city of Gaziantep on February 6th and extended over the Syrian border into Aleppo, Hama, Tartus and Latakia. A second quake struck 12 hours later - and aftershocks have continued to rock the area.
Within 48 hours, the Turkish Disaster and Emergency Management Presidency said 50,000 people were injured on top of the growing death toll and that more than 5,000 buildings had been raised to the ground. Thousands of others have been damaged.
Needless to say, the task of rebuilding will be long, arduous and expensive.
The role of insurers in earthquake zones
Unlike several other planetary disasters recently (the hurricanes in Florida, for example) the Turkish government has been well prepared in terms of insurance coverage for the magnitude of this event.
But while the news that a large proportion of the costs to rebuild will mainly be covered by Turkey's state-backed pool, which will be able to take the brunt of earthquake losses (penetration rates in the affected area are close to 60%), it still beggars the question, how can insurers have been better prepared?
And, could better technologies that predict seismic activity, have resulted in fewer casualties?
Can new technologies predict earthquakes accurately?
The short answer to this question is no. While seismologists and geologists are able to collect data on the movements of the Earth's crust, and GPS sensors are located near seismic sites, the scientific community is unanimous in admitting that they aren't in any way close to even a short-term forecast when it comes to earthquakes hitting.
The gist of it is, they know where an earthquake will occur, they just have no knowledge of when. Timing is everything - and current technologies, according to US Geological Survey reports, in areas that are well monitored, a warning could only be given mere seconds in advance of a quake, and perhaps give enough time to warn populations to head for cover, or for "trains to slow down and open their emergency doors."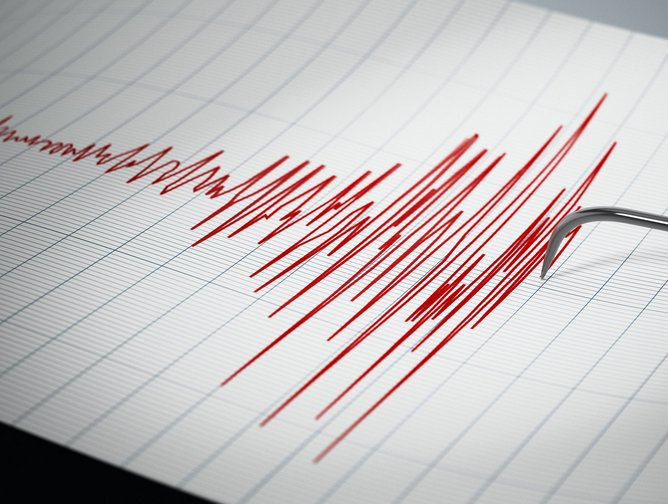 Data saving lives after the event
The lack of warning before an earthquake hits is a big problem - but deaths escalating in the aftermath of the event, can be addressed through technology.
According to experts at the Geospatial intelligence leader, McKenzie Intelligence Services (MIS), which carries out fast, accurate damage assessment, using satellites, drones, social media and people on the ground, and has been assisting the Turkish authorities in the wake of the recent disaster, earthquakes present insurers with a unique set of challenges.
MIS is involved because it takes an advisory role for its clients, which include Governments, and NGOs, about how to best respond to large-scale disasters. This involves where to send emergency response teams, and loss adjusters to also arrange for faster claims payment.
Speaking about the issues insurers face, and the possibility of managing such an event to prevent greater loss of life, Louise Jones Head of Intelligence for MIS explains that earthquakes present a wide set of variables over any given area and a lack of data can make it challenging to determine accurate damage impacts.
"Seismological techniques are far enough advanced now that we have a pretty good understanding of how serious an earthquake is in a given geological area. However, the big variable to determine impact is still building quality and, with often incomplete datasets, it is hard to model which buildings can withstand a certain shaking level."
She says that this is where technical solutions based on observed data can prove their value. "MIS can quickly confirm a building state regardless of previously held data. As mentioned, secondary perils are also a challenge to model, but again it's making use of observed data that can provide a solution here. Satellite-based sensors can identify large fires within the impact zone and, using high resolution satellite imagery, we can accurately map the extent, timing, and number of these fires to confirm they are caused by the earthquake.
"As for ground deformation, certain satellite sensors can detect across whole countries how the ground has deformed post-earthquake, helping us understand what risks have been created to property which otherwise appears untouched."
Insurance response to aid and re-building
Once the event has occurred, it's essential to manage the disaster zone as quickly and efficiently as possible, stepping in to provide essential aid, and also releasing funds that can begin the reconstruction process.
Rosina Smith, Chief Product Officer for MIS, explains: "Earthquakes, like other perils, present insurers with an immediate challenge – what damage has occurred and, how has the risk changed because of this damage?"
She says that despite the scale of the disaster, the losses are "relatively straight forward for an insurer to respond to," because technologies like GEO, provide assessments that are, "near instant".
However, very often it's the creeping death toll caused by aftermath damage that can be more difficult to quantify. "Fires resulting from earthquakes, liquefaction, and increased subsidence risks can be difficult to predict, quantify and interpret," Smith says.
She also points out that an earthquake's impact is therefore felt across a policy term, not just at the point of loss from the quake itself. And while secondary perils are modelled, there is still much data that needs to be considered.
Smith adds: "We're learning more about a combination of factors (for example construction and proximity to neighbouring properties) which are enhancing existing models. It should be noted, the attitudes to and availability of earthquake cover varies from territory to territory."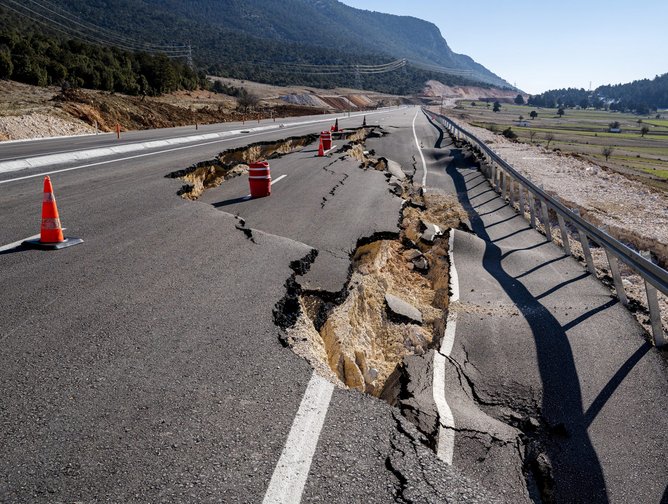 Earthquakes - a few challenges for technology
#1 Causes: Earthquakes occur when energy is released from the Earth's crust due to the movement of tectonic plates. This movement can occur along fault lines, and the energy released can cause the ground to shake.
#2 Magnitude: Earthquakes are measured using the Richter magnitude scale, which ranges from 1.0 to 9.9. The magnitude of an earthquake determines its potential to cause damage and destruction.
#3 Frequency: Thousands of earthquakes occur every day, but most are so small that they go unnoticed. Significant earthquakes, which have a magnitude of 5.0 or greater, occur several hundred times per year.
#4 Location: Earthquakes can occur anywhere in the world, but they are most common along the boundaries of tectonic plates, including the "Ring of Fire" around the Pacific Ocean.
#5 Warning signs: There are often no warning signs that an earthquake is about to occur, but some people report feeling unusual sensations, such as a rumbling or shaking, before an earthquake strikes.
#6 Aftershocks: Aftershocks are smaller earthquakes that occur after a main shock and can cause additional damage.
#7 Preparation: Being prepared for an earthquake is important, and steps you can take to prepare include creating an emergency plan, having an emergency kit, and securing your home or workplace.
#8 Impacts: Earthquakes can cause significant damage and destruction, including collapsing buildings, creating fires, and triggering tsunamis. They can also cause loss of life and displacement of populations.